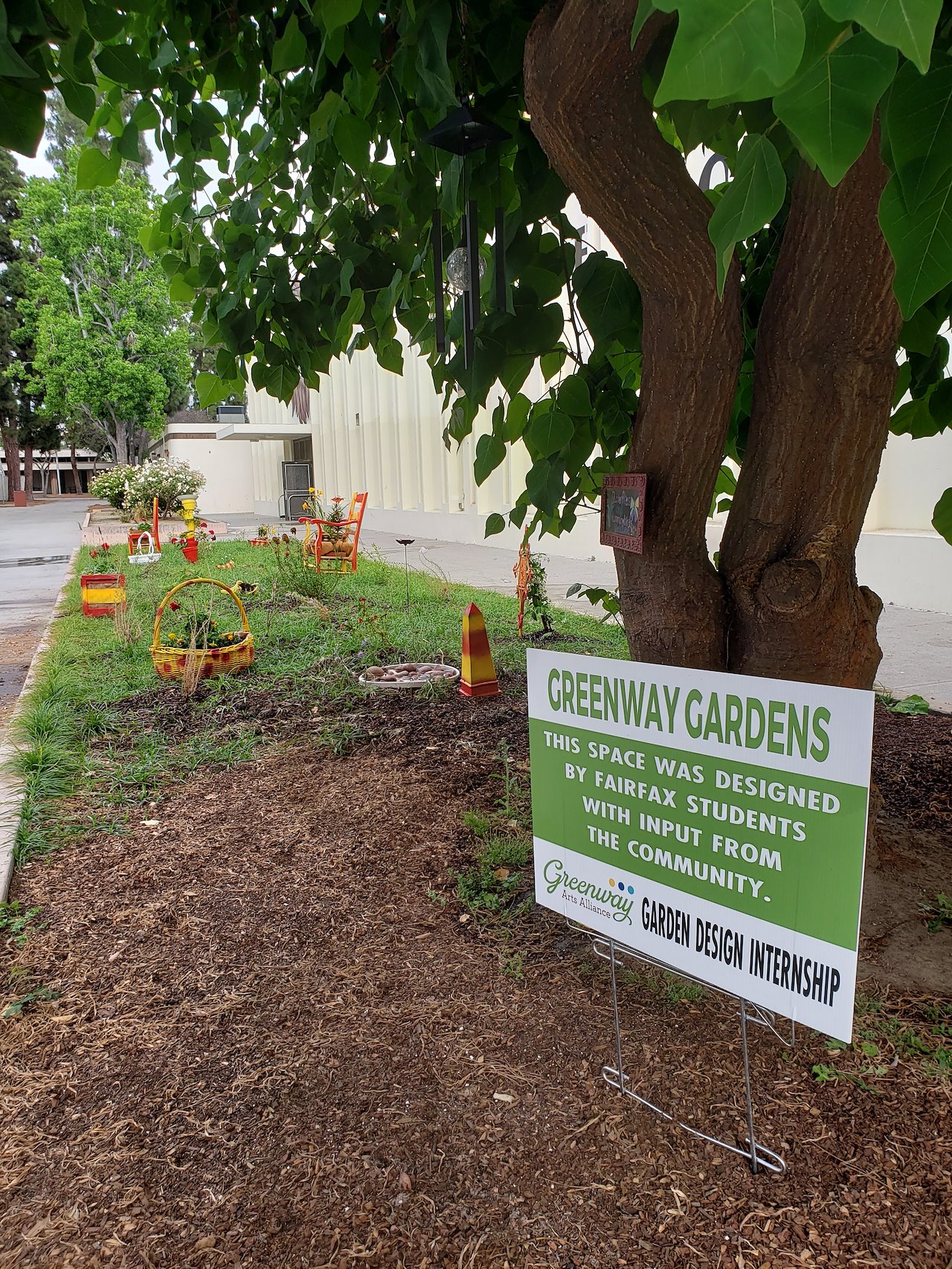 End of the 1st Semester, the Butterfly & Hummingbird Garden at Fairfax High is colorful and bright!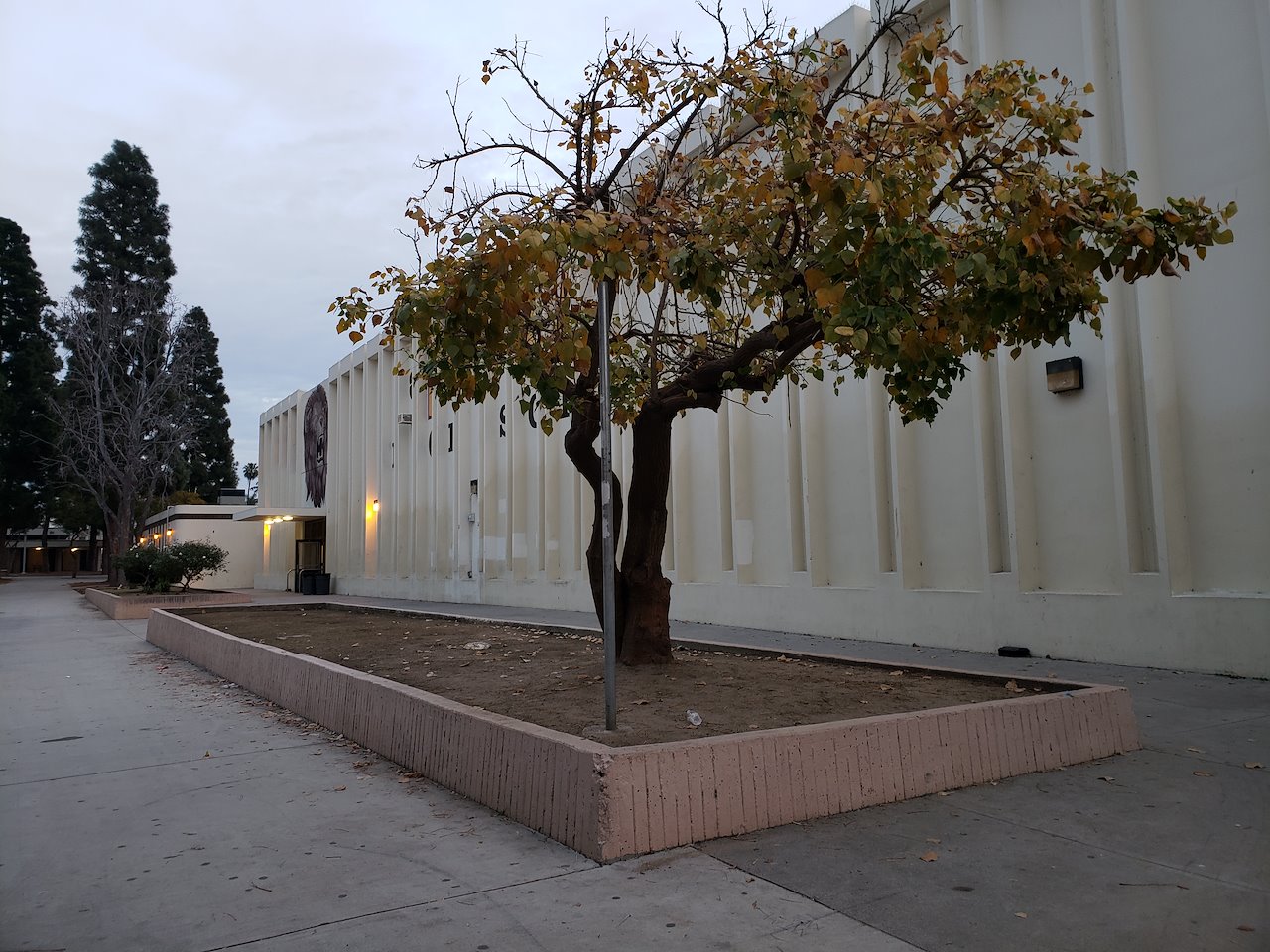 The site before cultivation. Notice the state of the Coral Tree.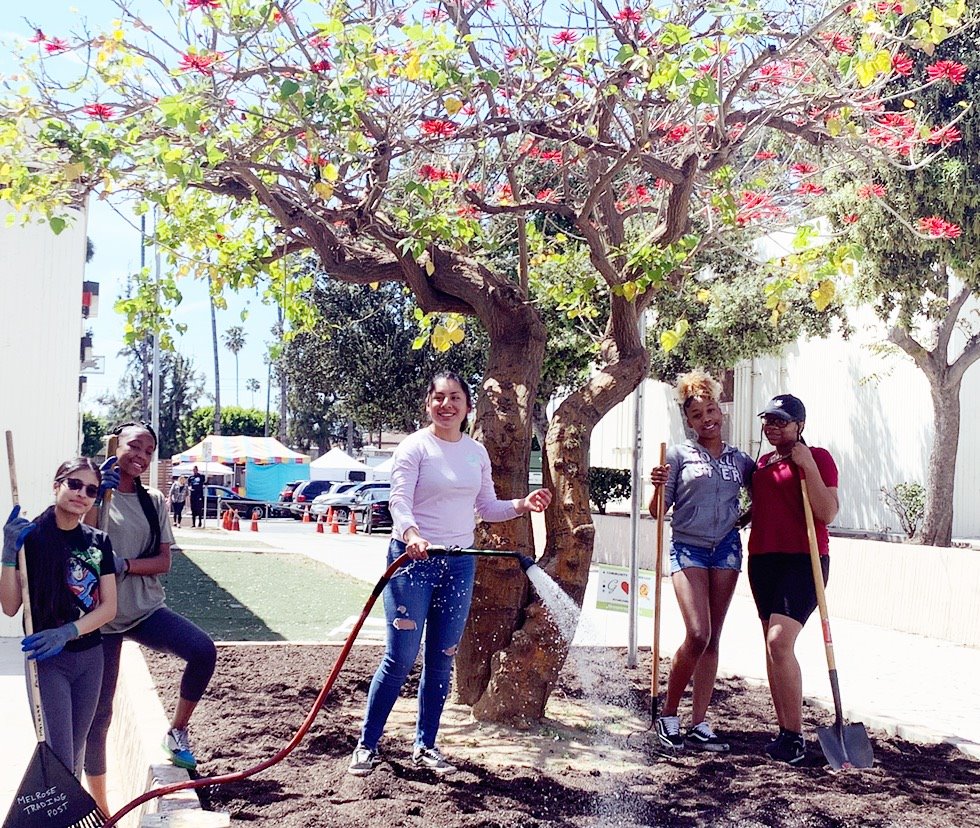 Fairfax Cheer Leading Team Volunteers to help our interns add soil amendments and mulch one Sunday during MTP.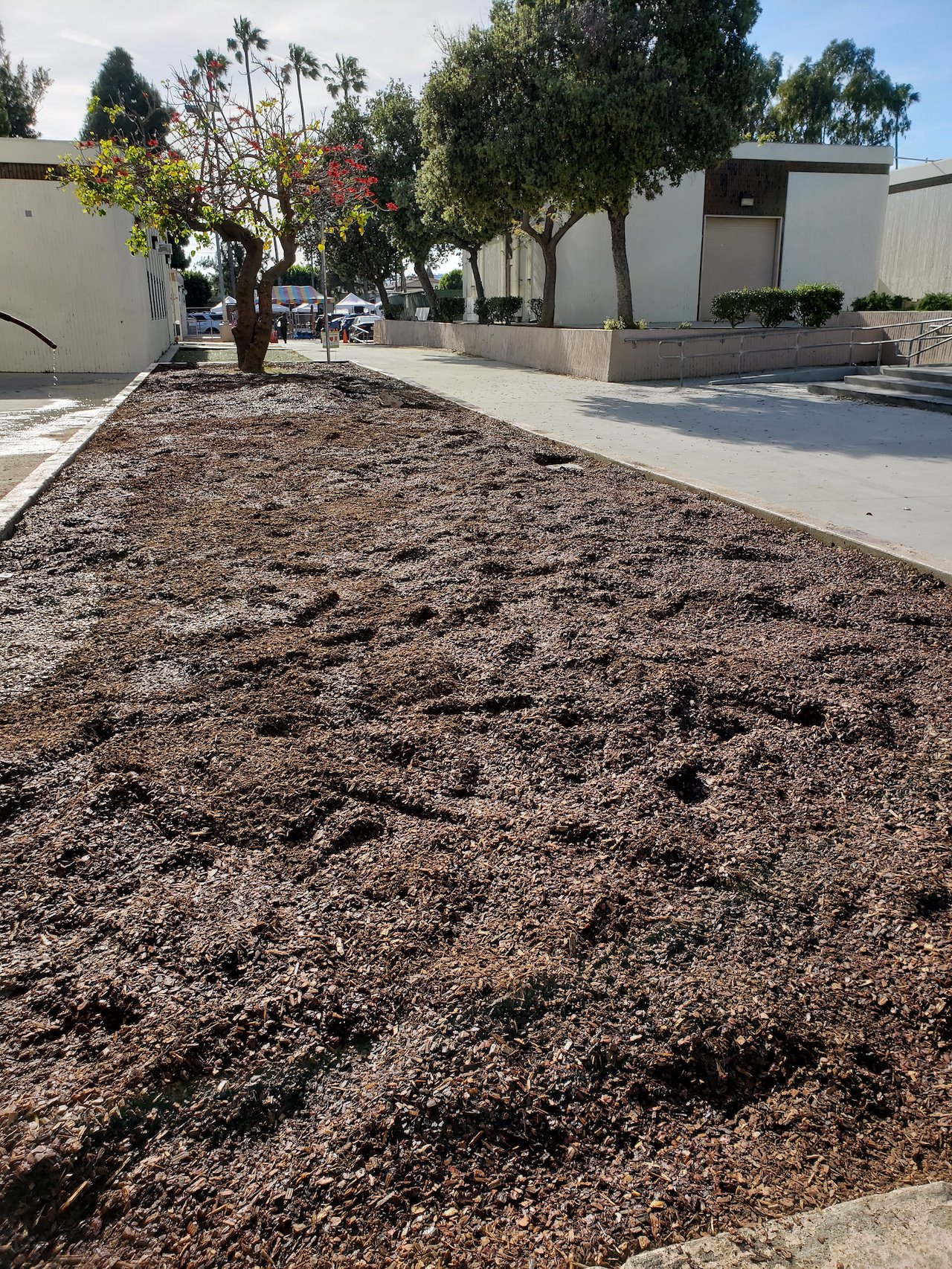 Mulch, Compost, Leaves & Coffee Grounds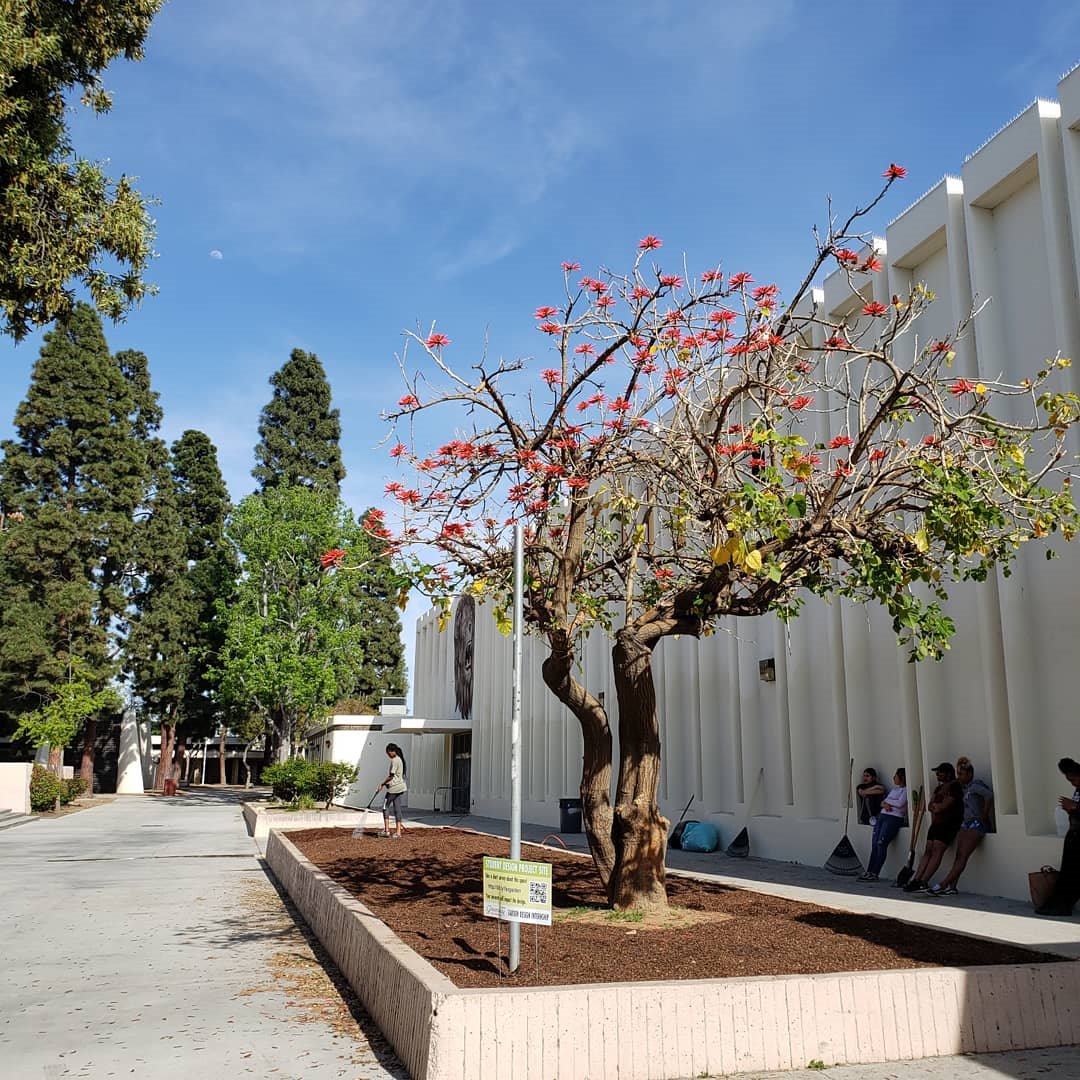 After a job well done!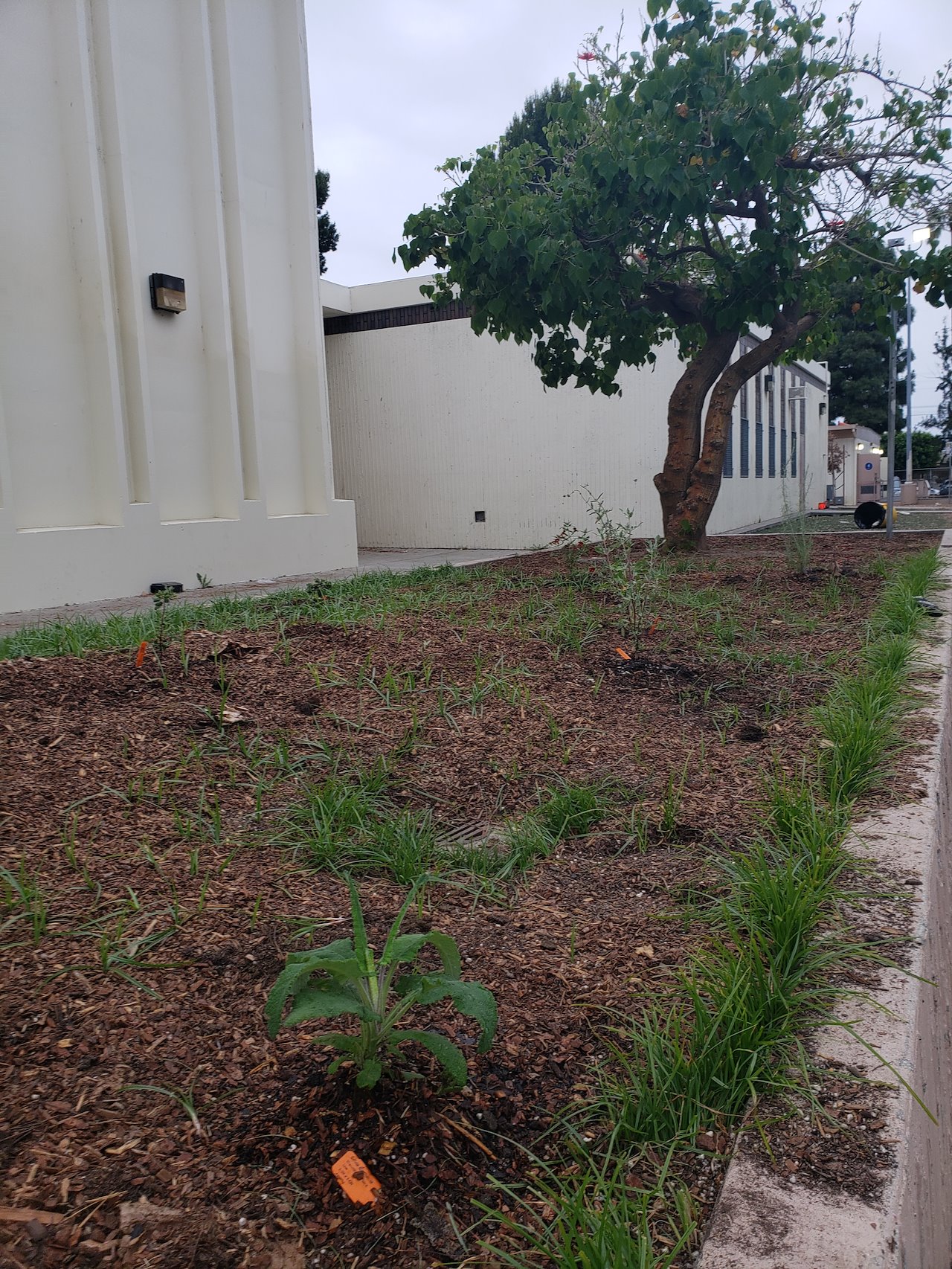 Planted the first Drought Tolerant California Native Plants. They need time to establish. Planter came to life after amendments and mulch were added. Grass and Coral tree grew significantly.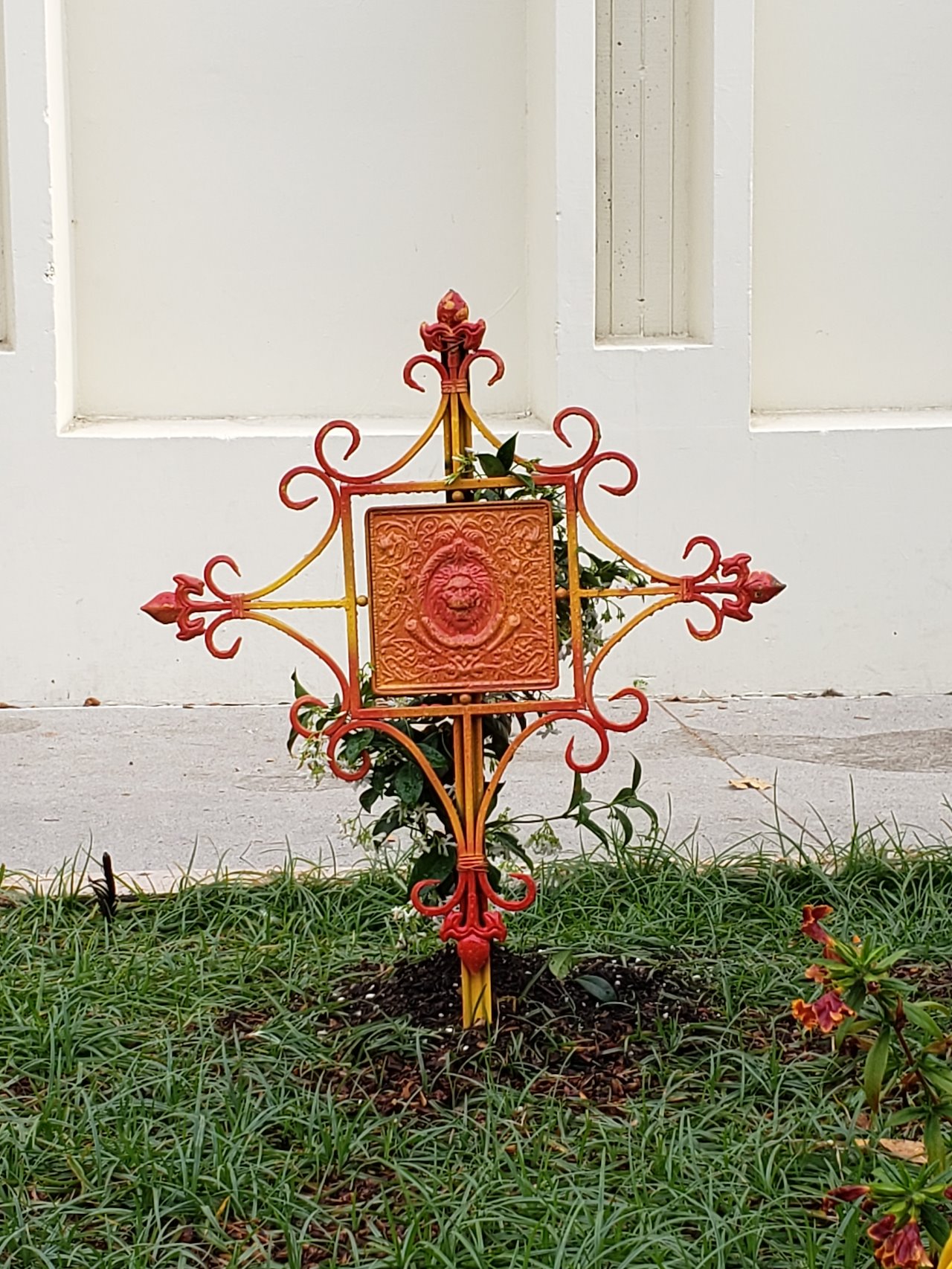 We found this piece with a lion in the middle for the star jasmine to grow on.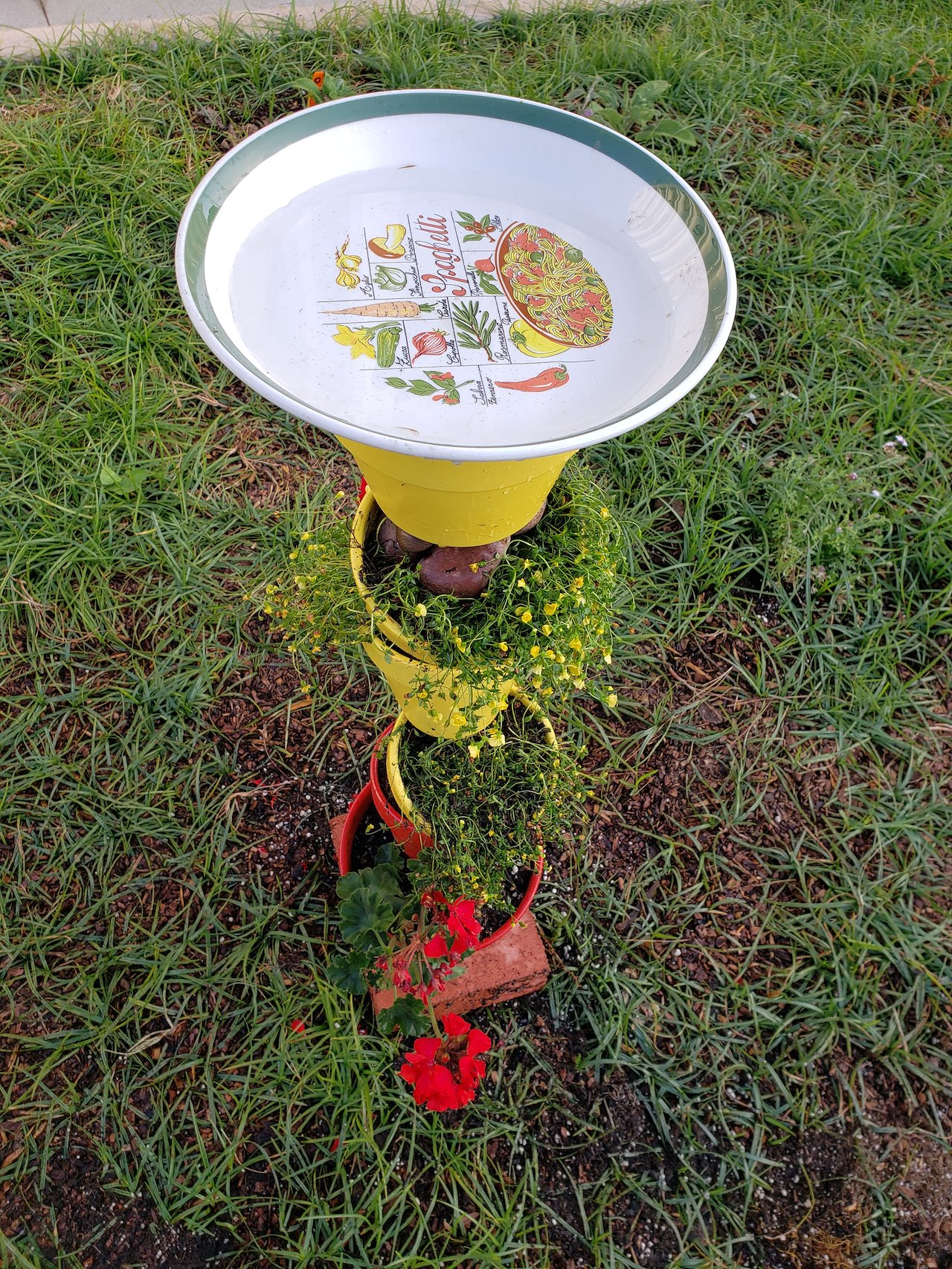 A whimsical bird bath made with stacked pots and a repurposed pasta bowl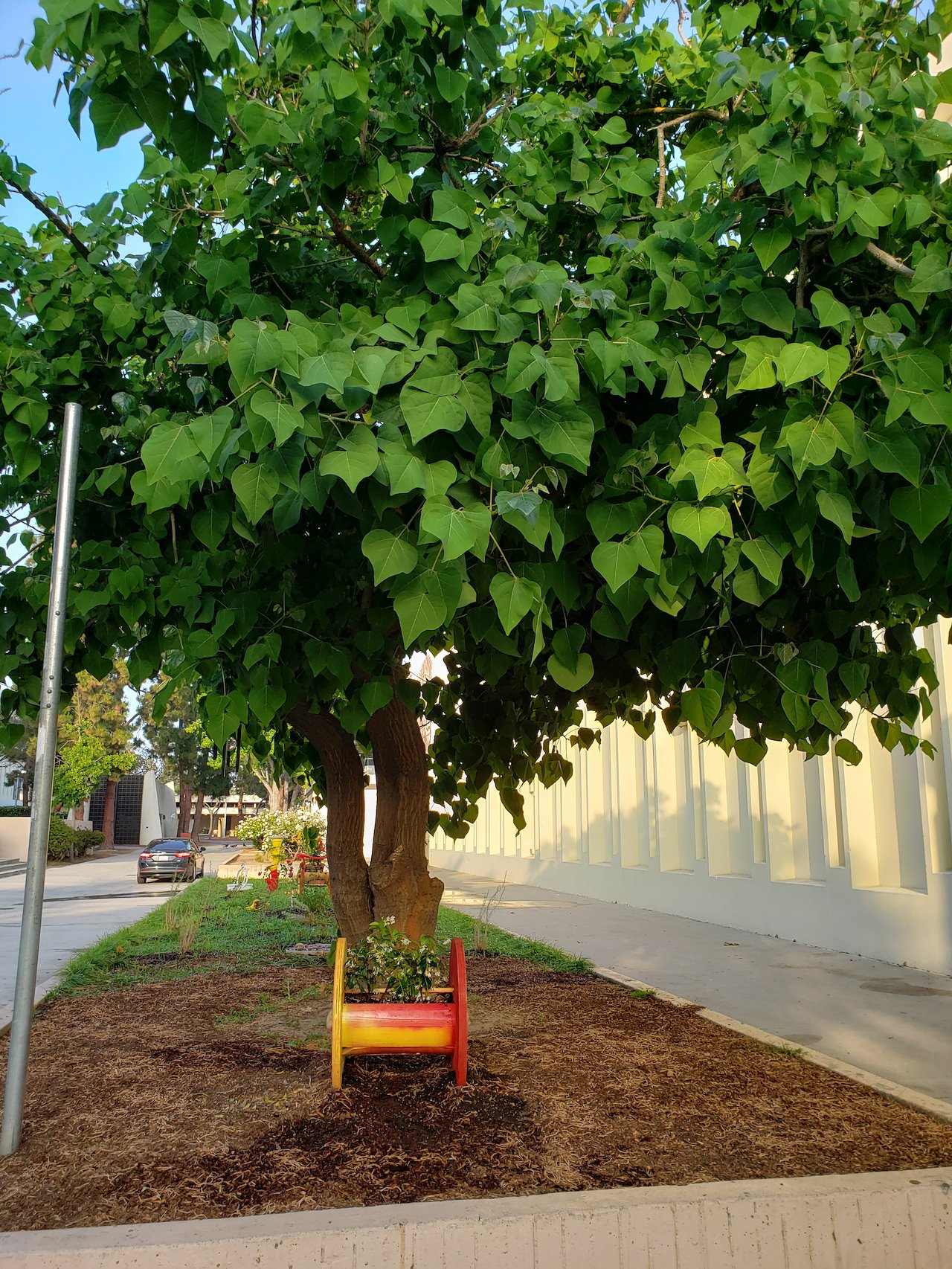 The Coral Tree came back to life with the nutrients, water, and love the students put into the garden. This cable spool is now a planter for more star jasmine.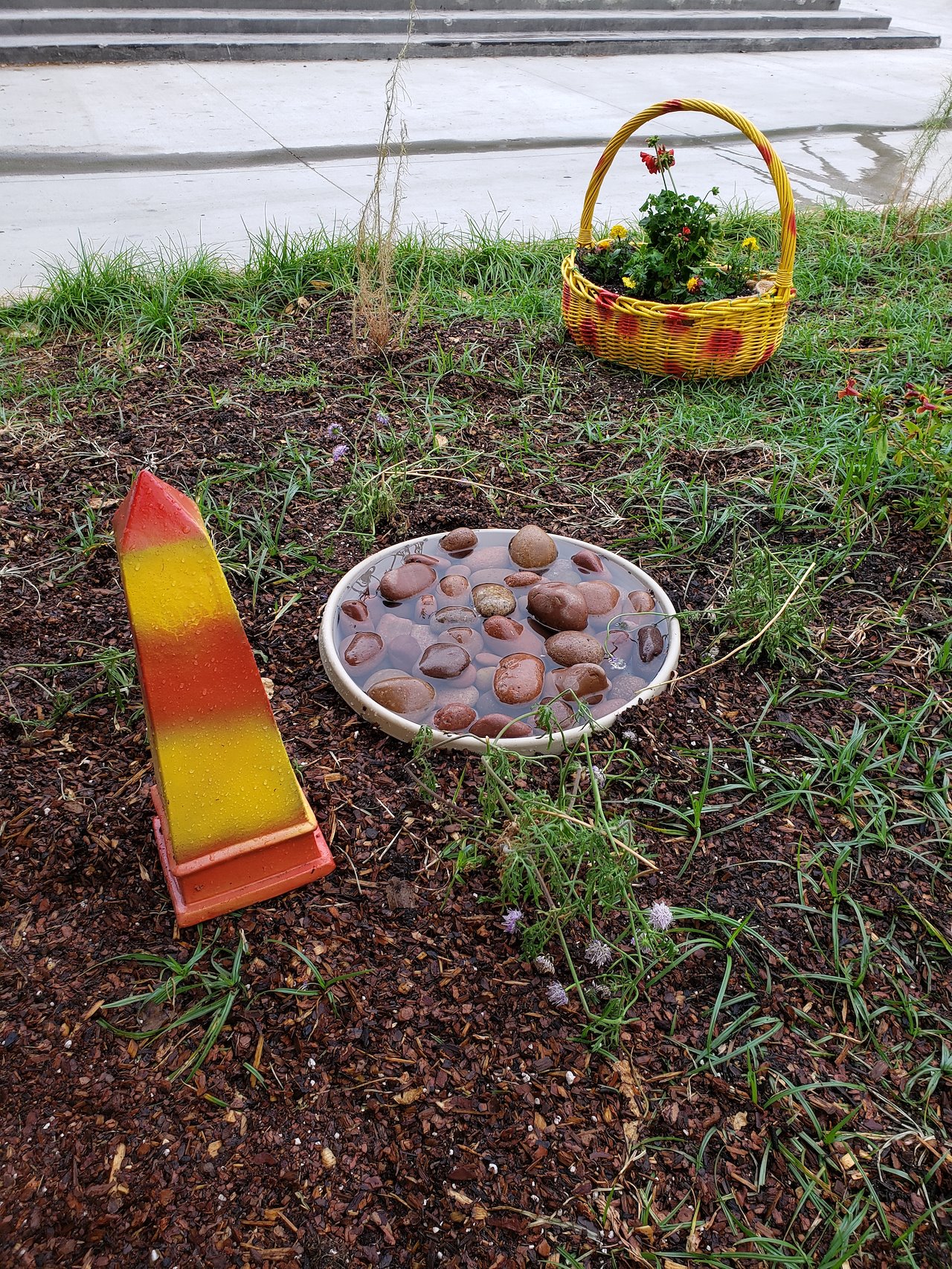 We installed an in-ground bird bath that is friendly for insects too.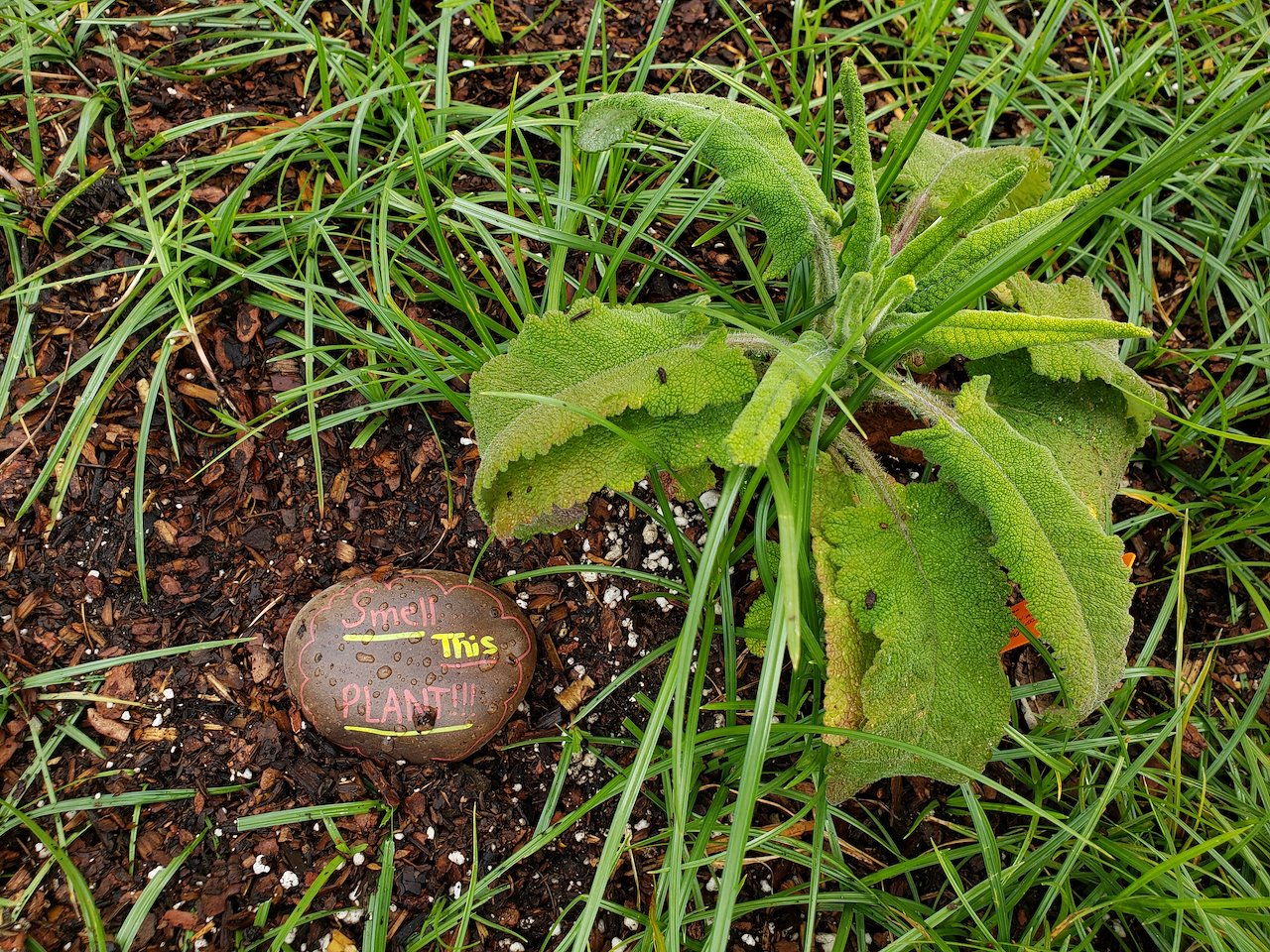 The interns painted on rocks to encourage community members to smell the Hummingbird Sage.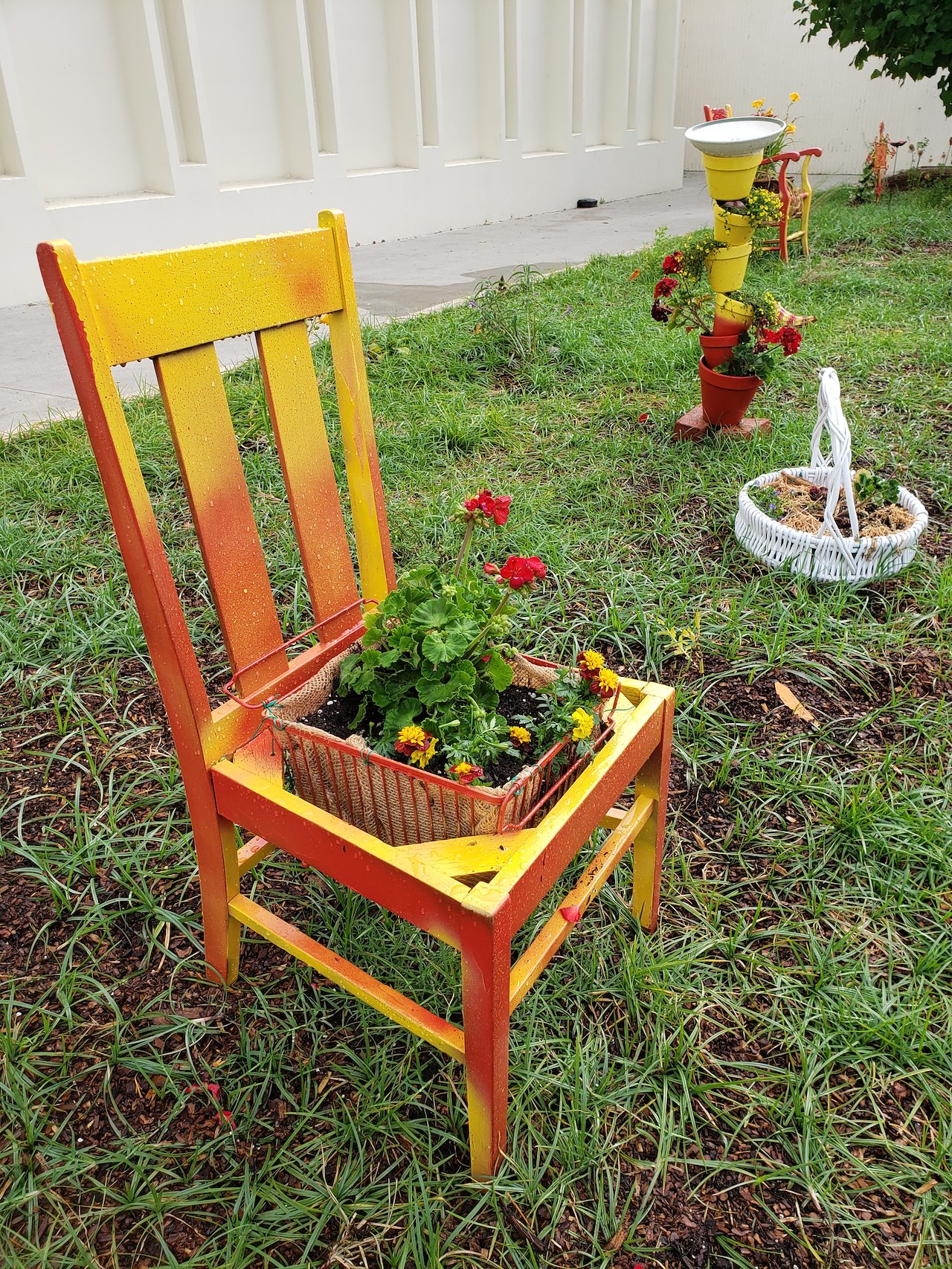 Repurposed a chair into a planter too!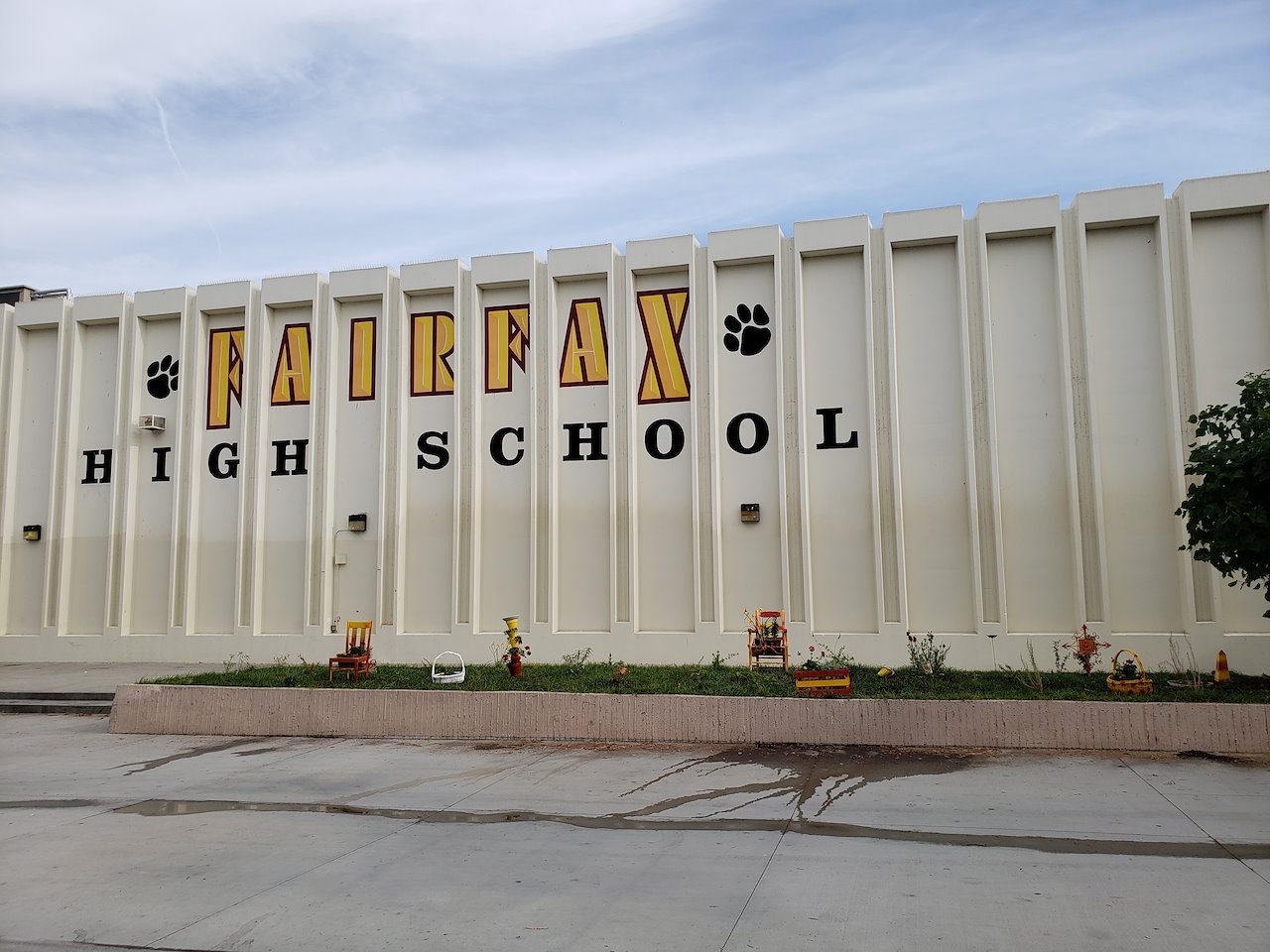 FHS's new hummingbird and butterfly garden.
Panorama photo with an intern resting after a lot of hard work!

Panorama photo of the Hummingbird and Butterfly Garden.