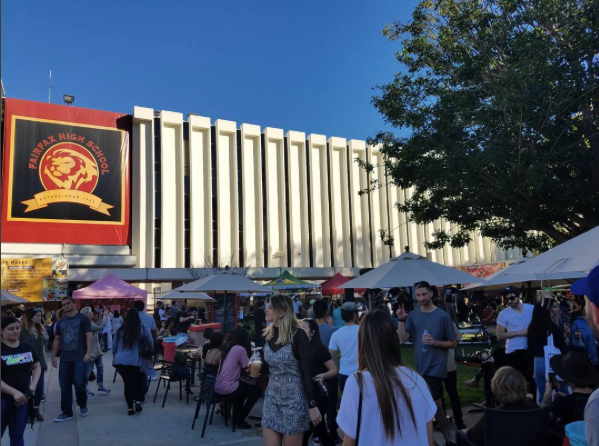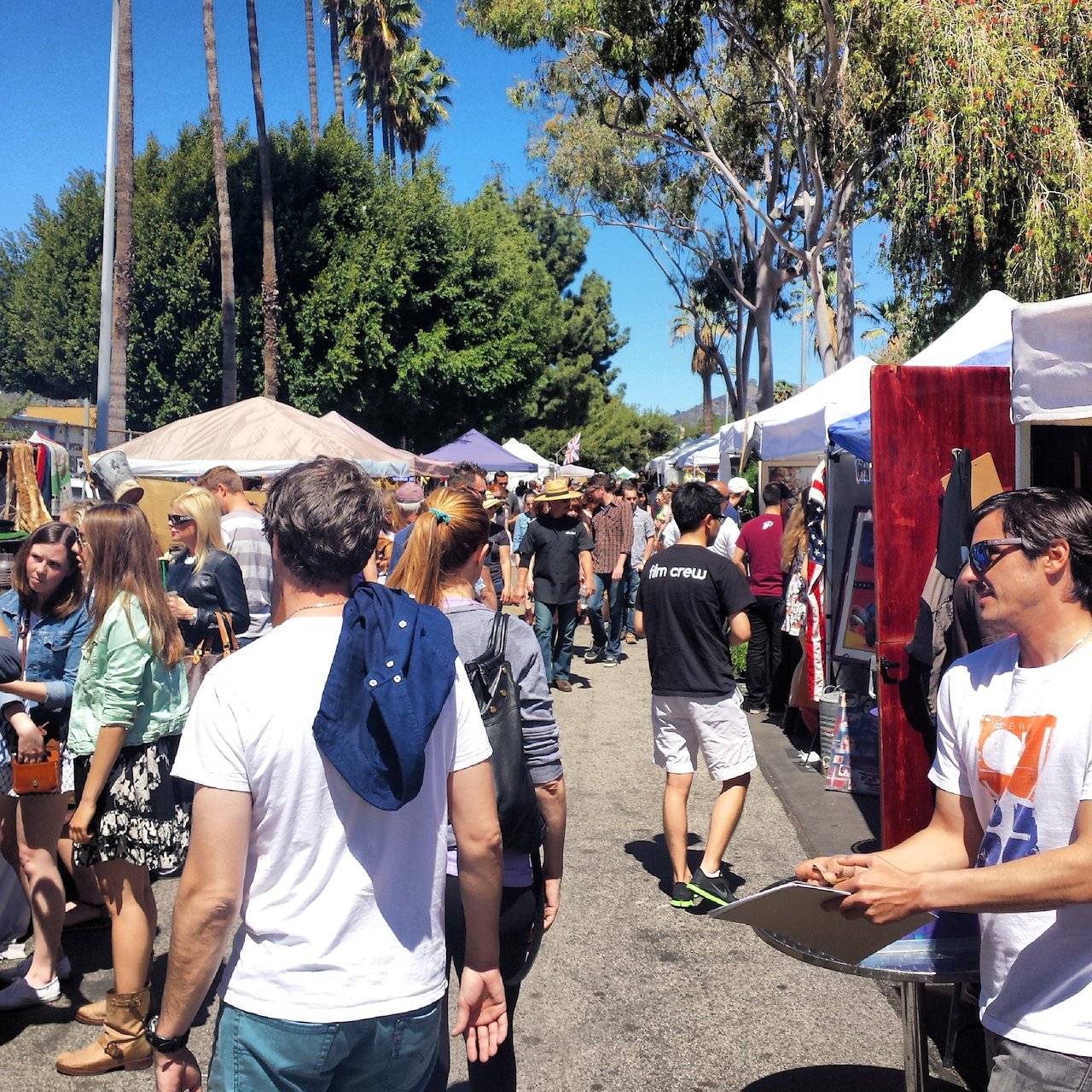 Down the Fairfax entrance aisle of the market.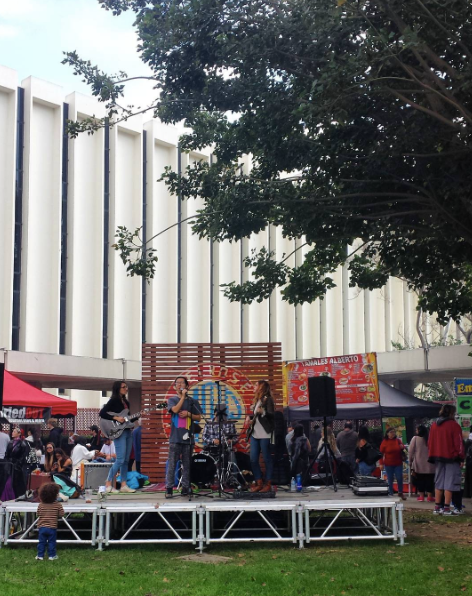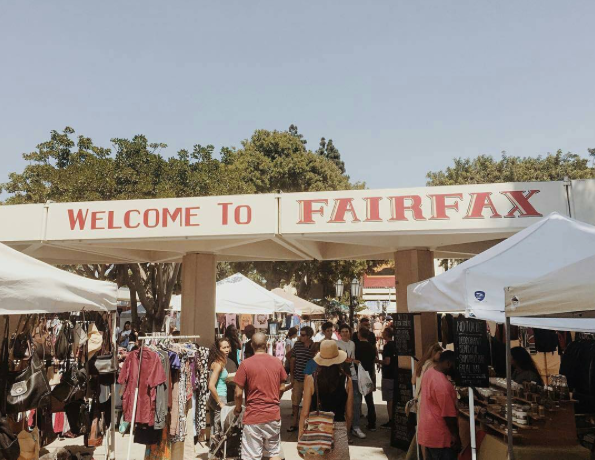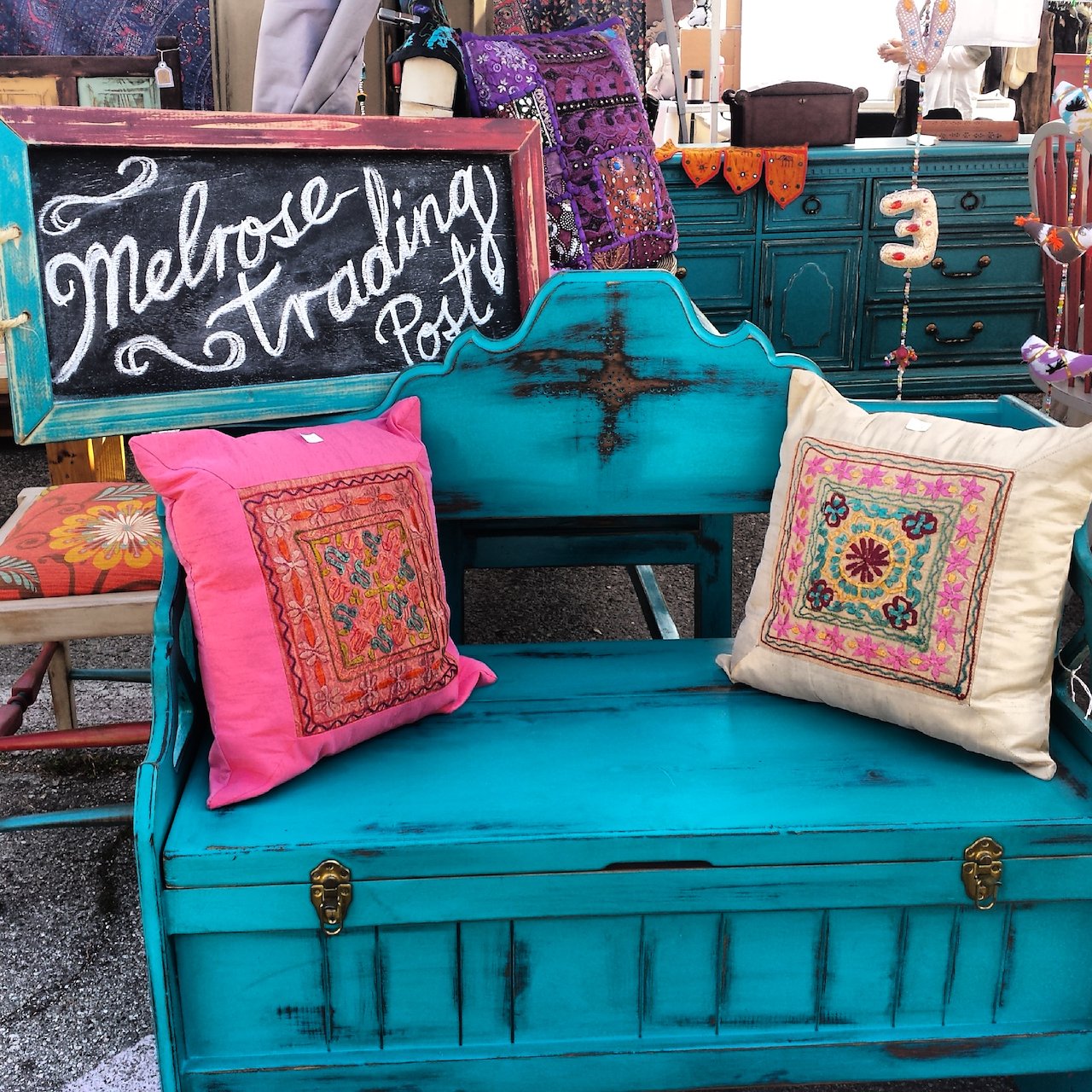 An always vibrant booth, ArroyaveStudio (https://www.etsy.com/shop/ArroyaveStudio) sells on Etsy and has a colorful Instagram account.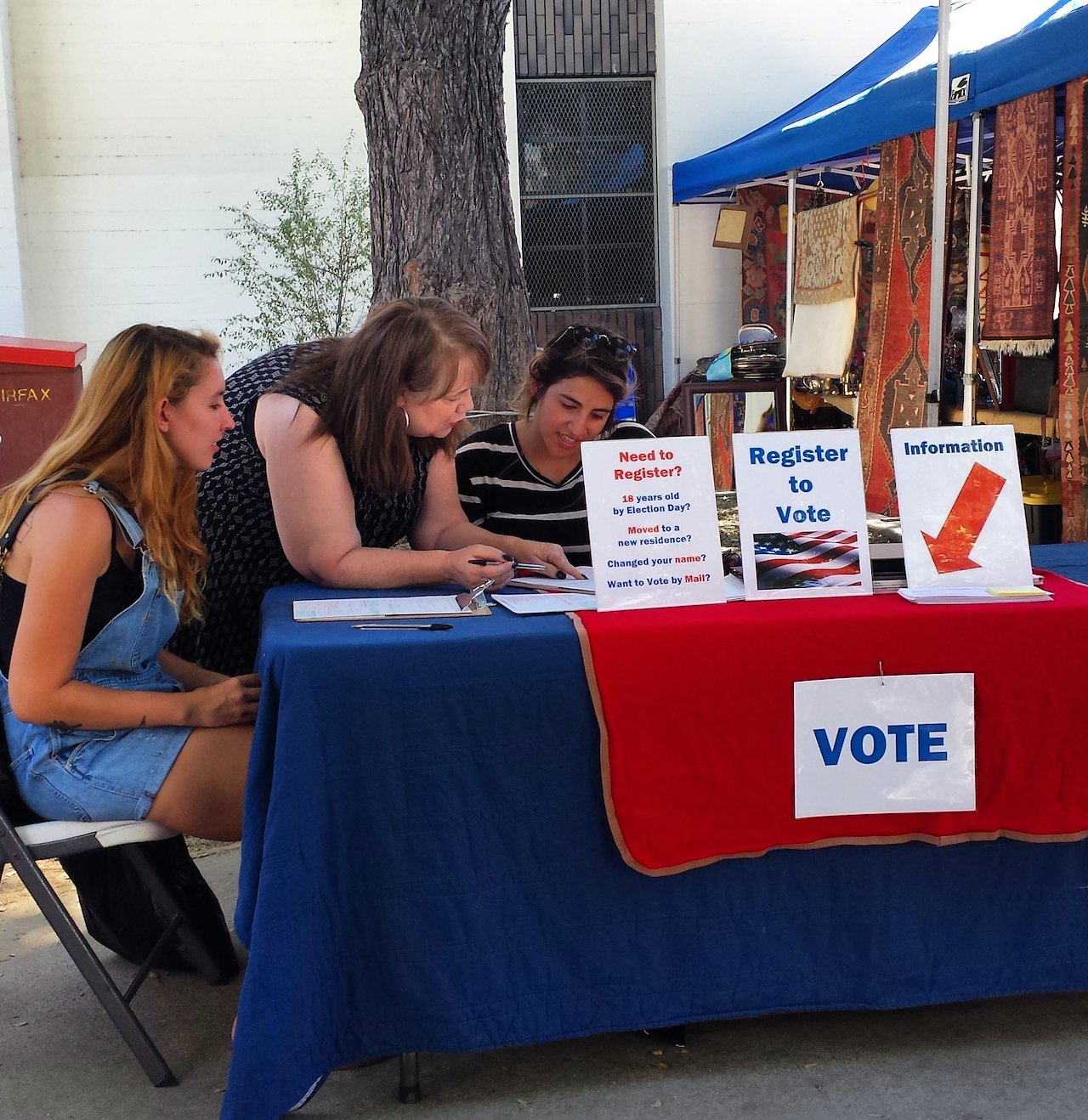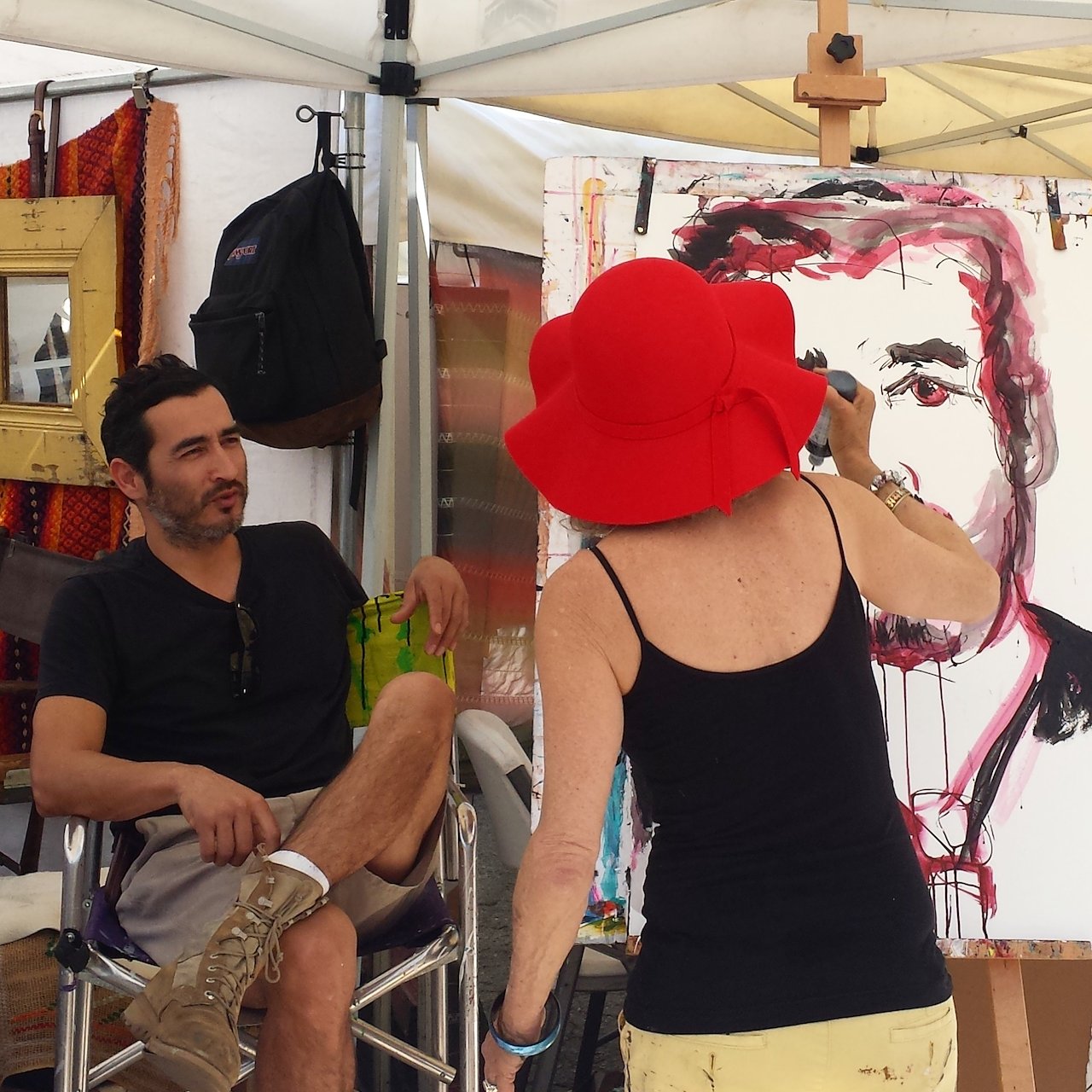 Artist Julie Arnoff painting a portrait of her neighboring vendor. (http://www.juliearnoff.com)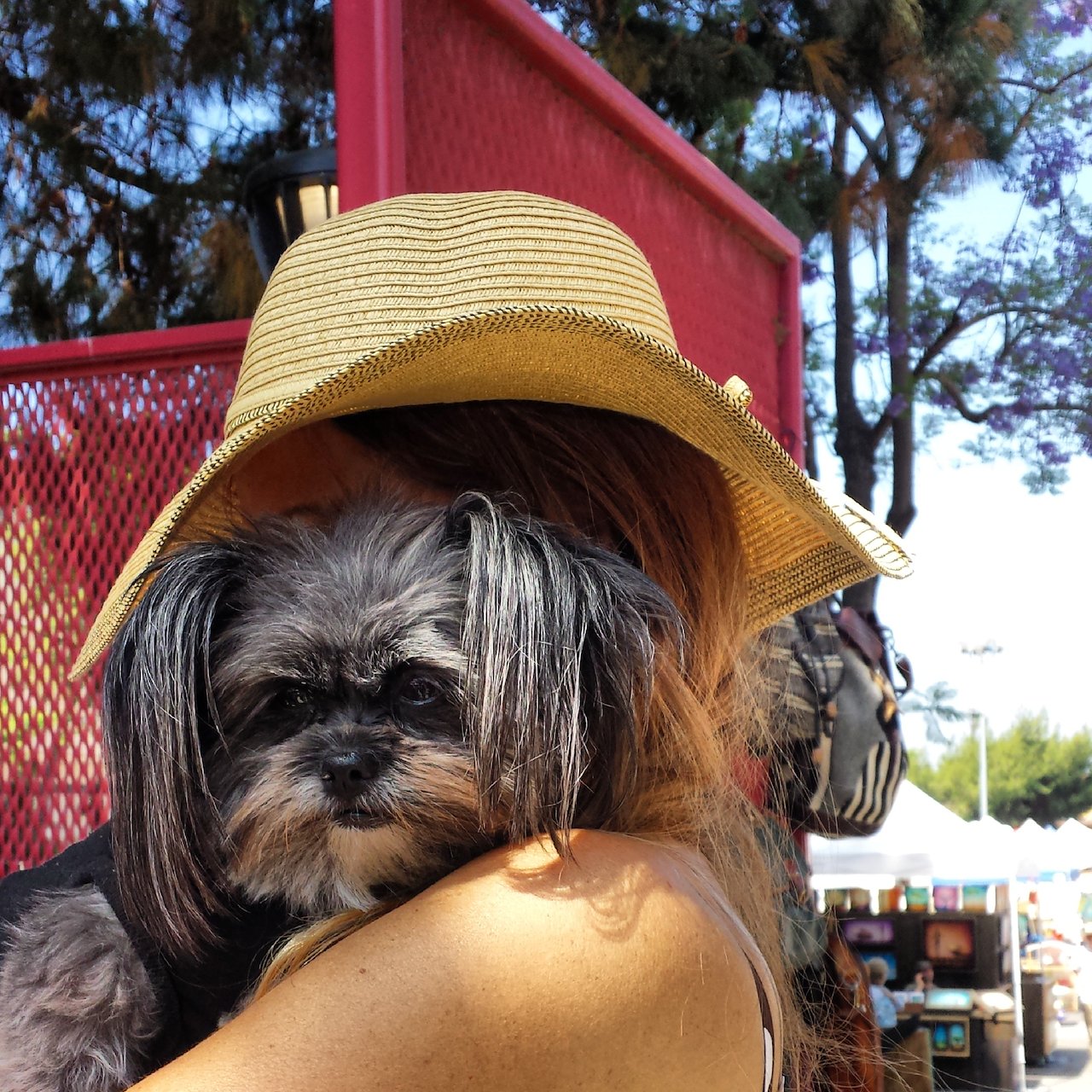 Dog Rescue Pet Adoption Booth Volunteer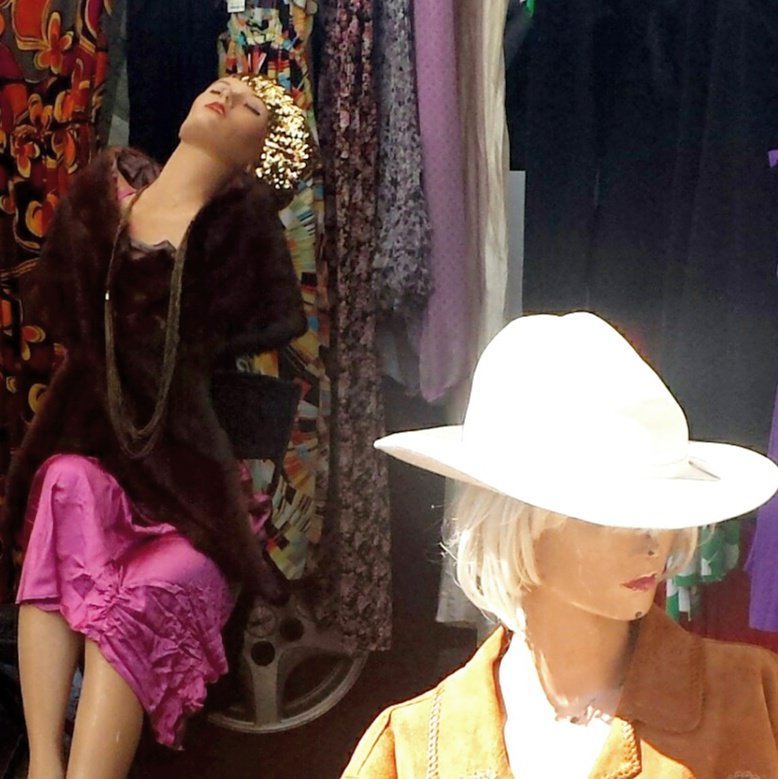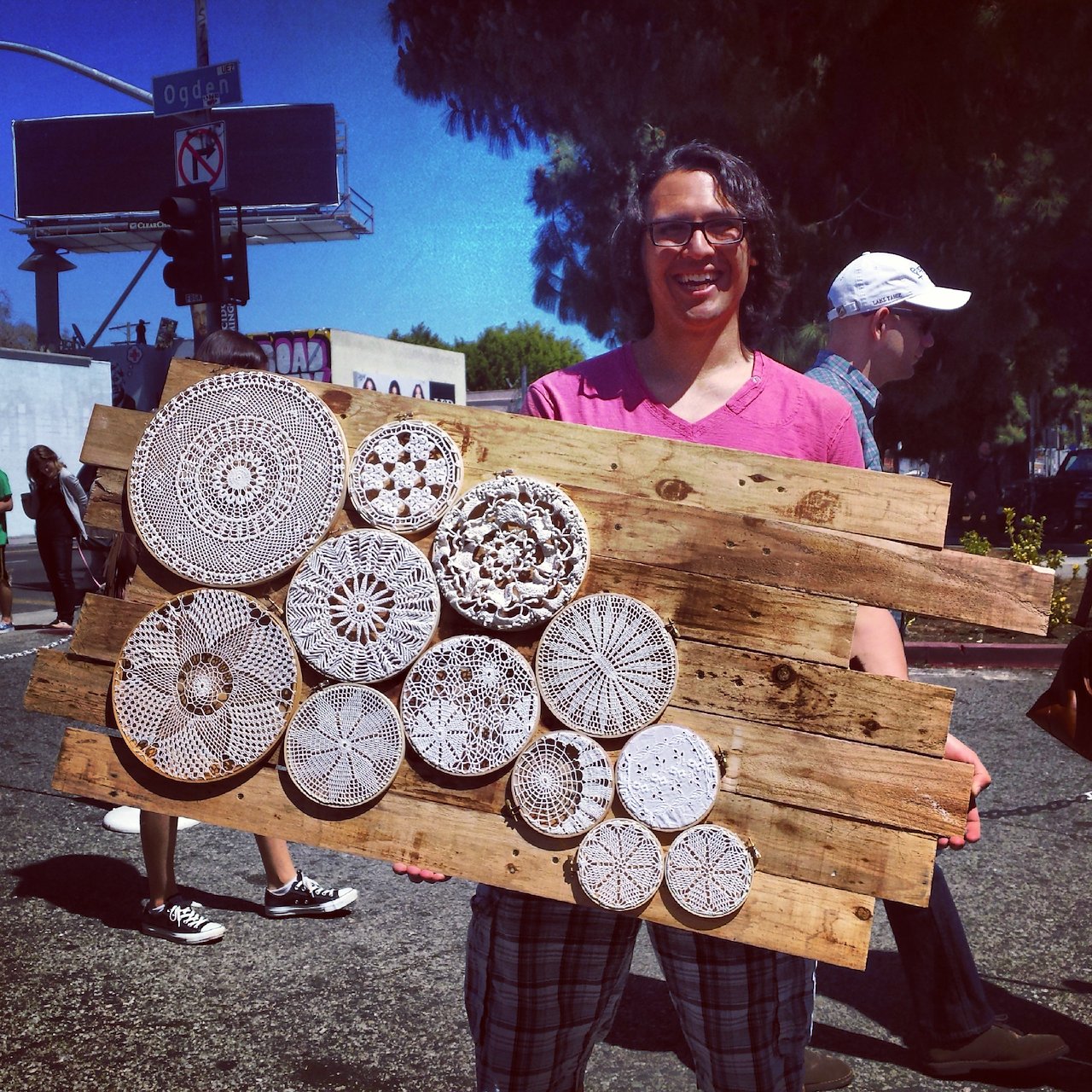 One Happy Customer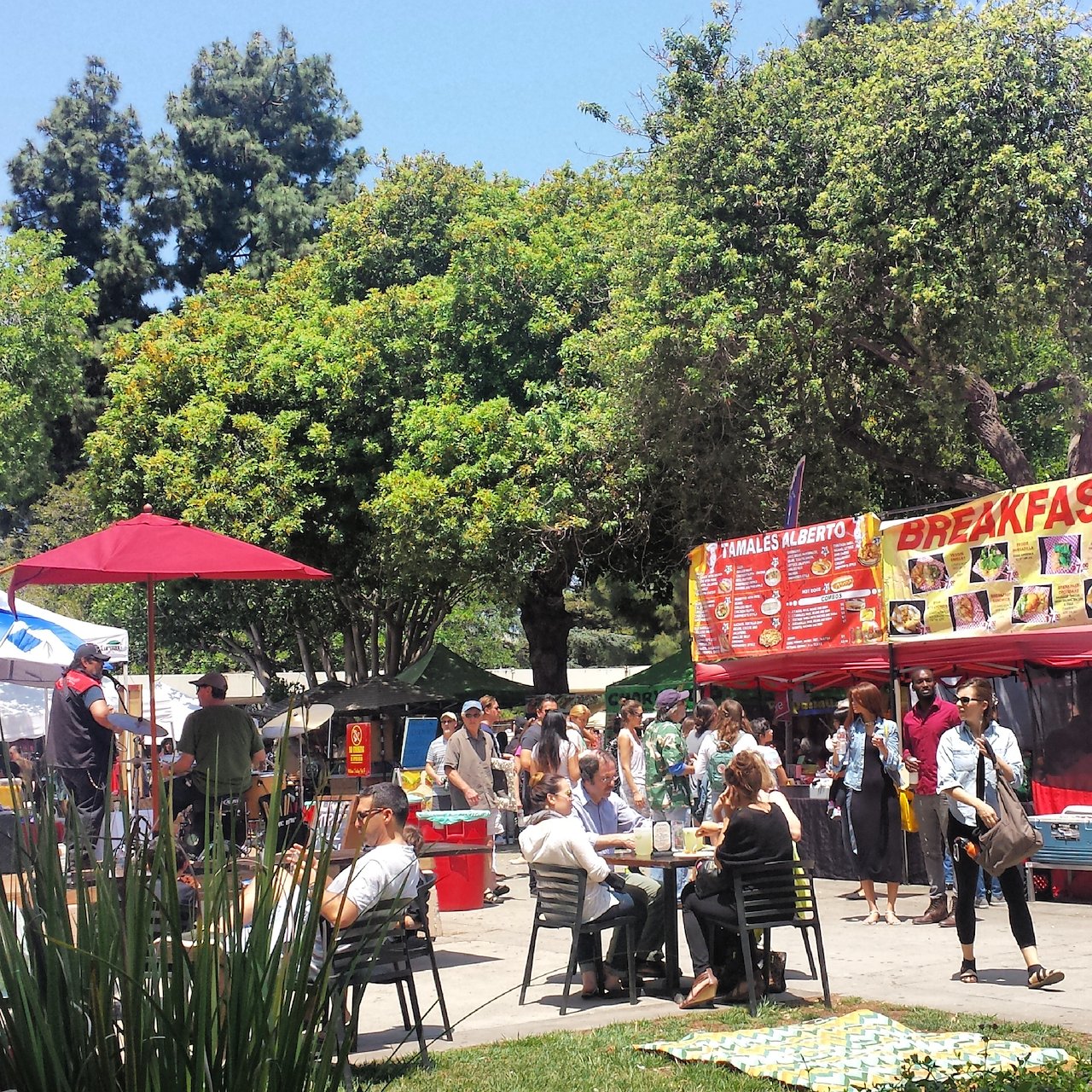 The MTP food court has live music and seating.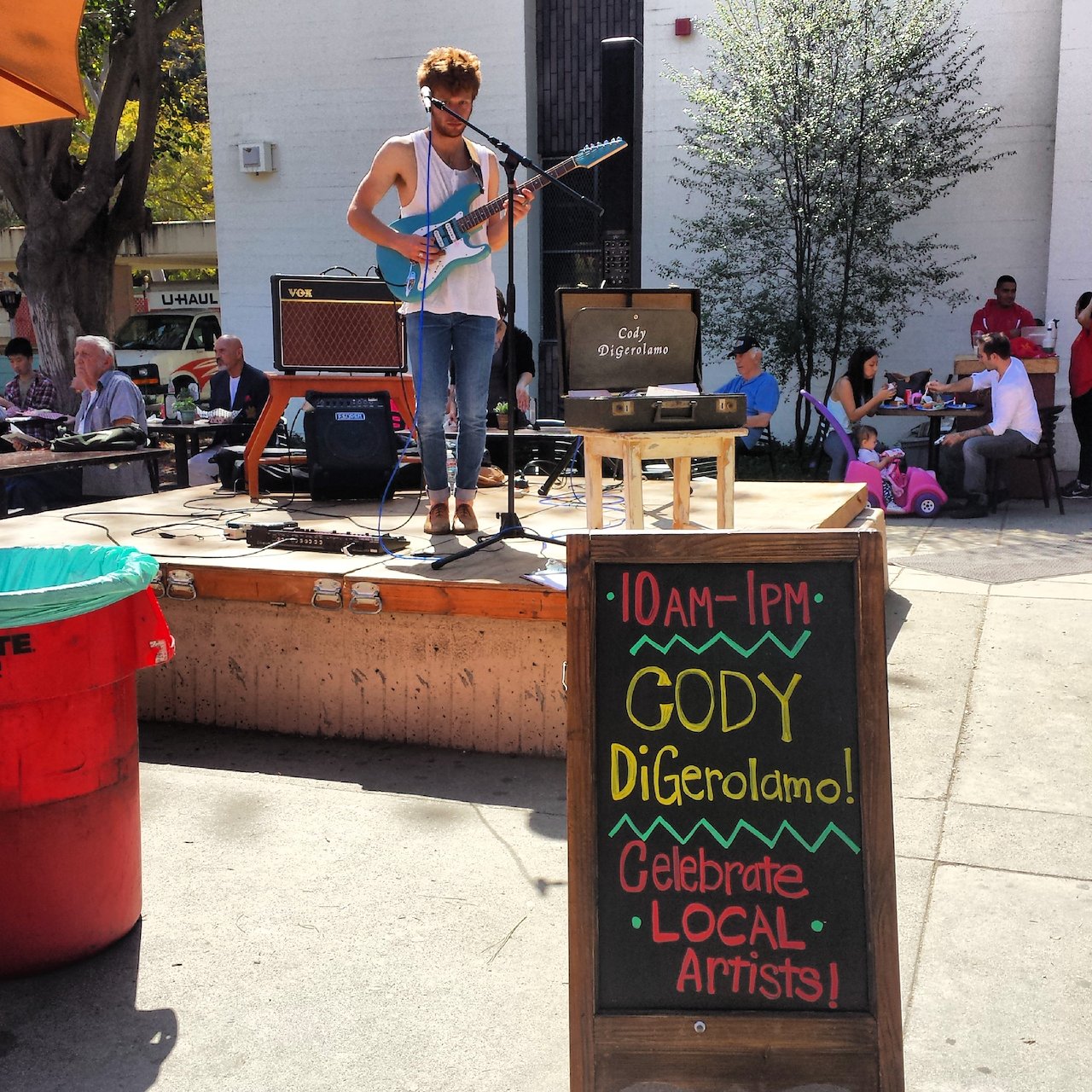 Weekly Local Live Music!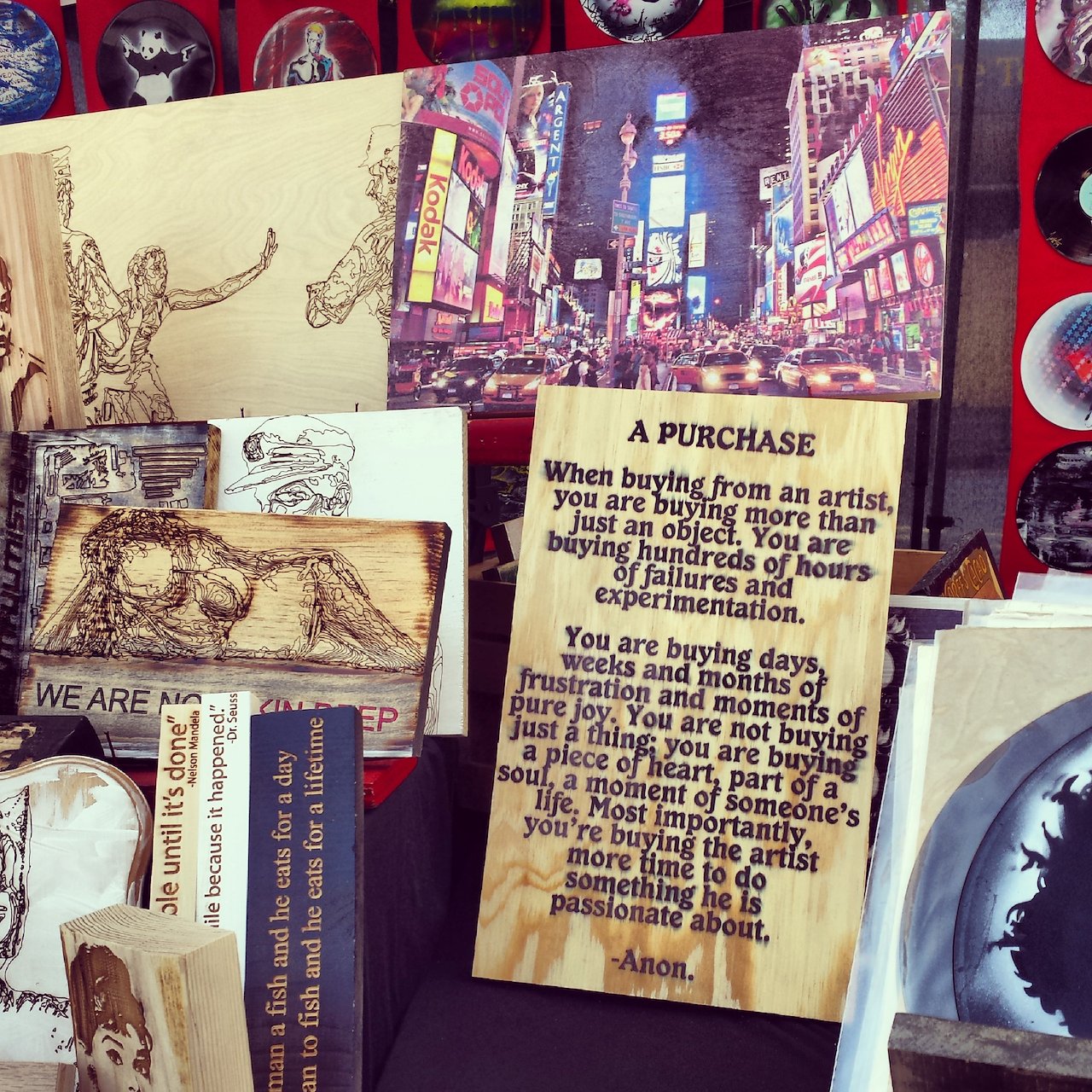 Artist Matt Wilcox's Wood Art (http://www.mattlwilcox.com)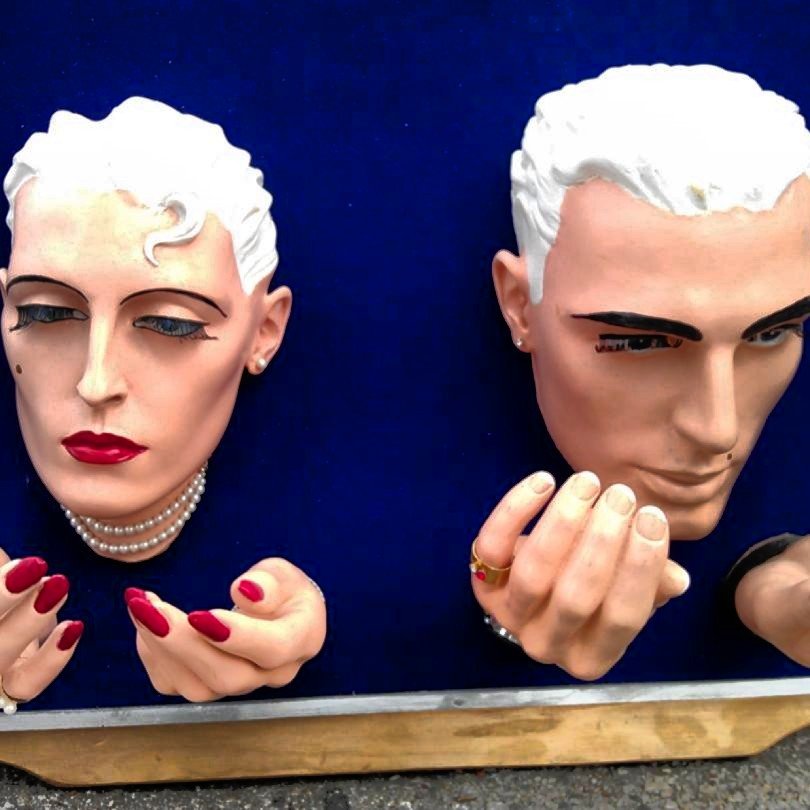 1920's mannequin heads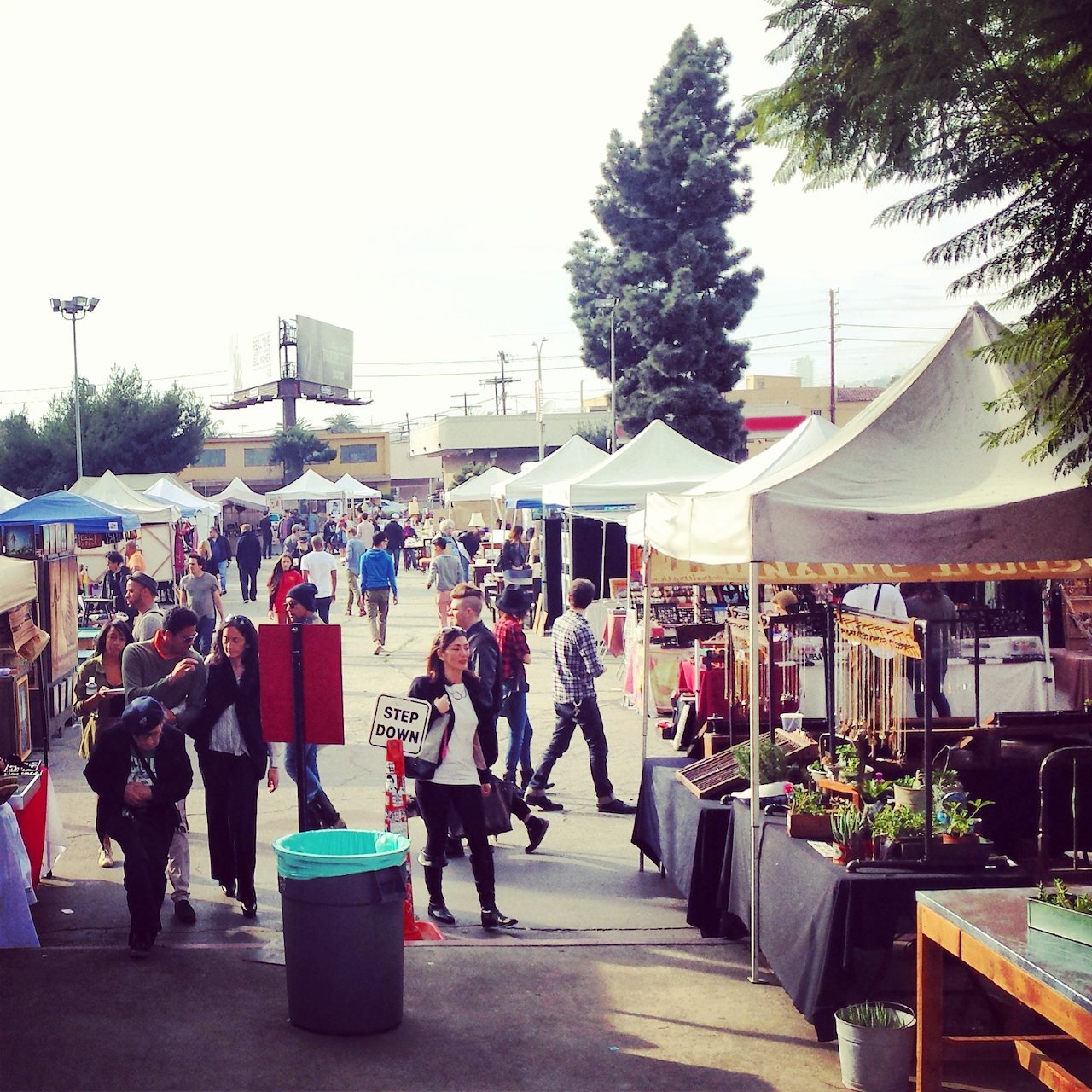 Overcast weather, warm sweaters and of course, shopping local.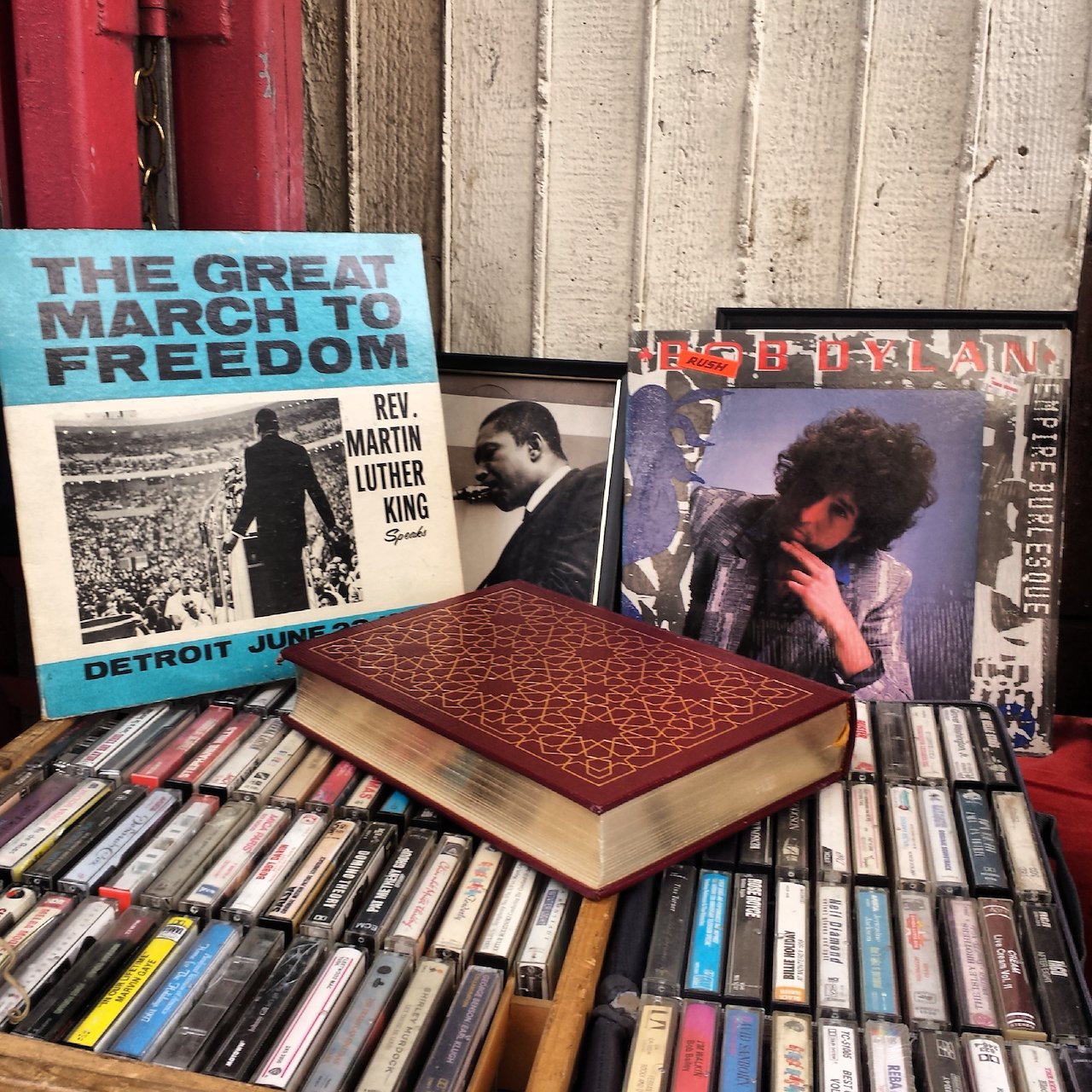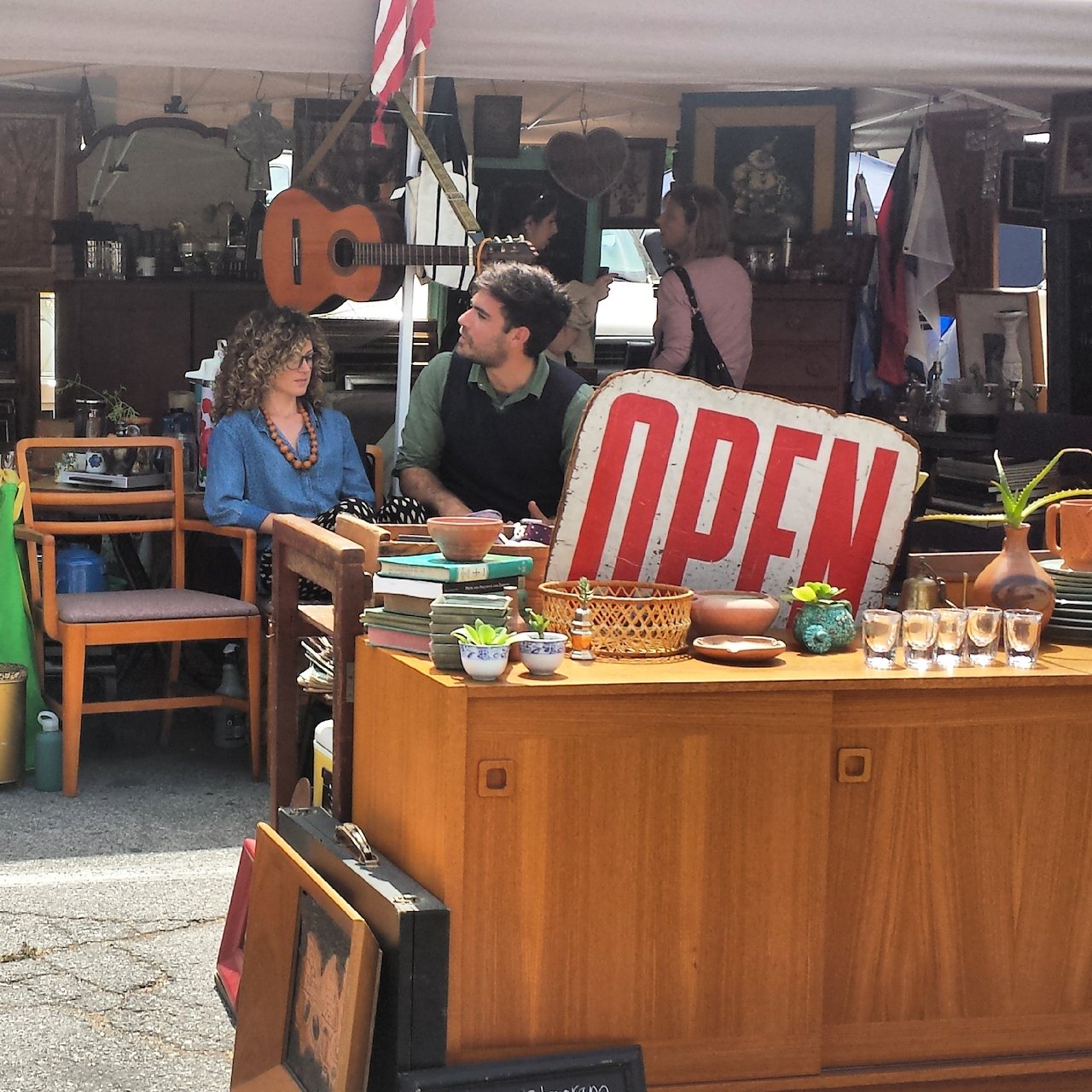 The good folks of @Disregarden / #DisregardenFlea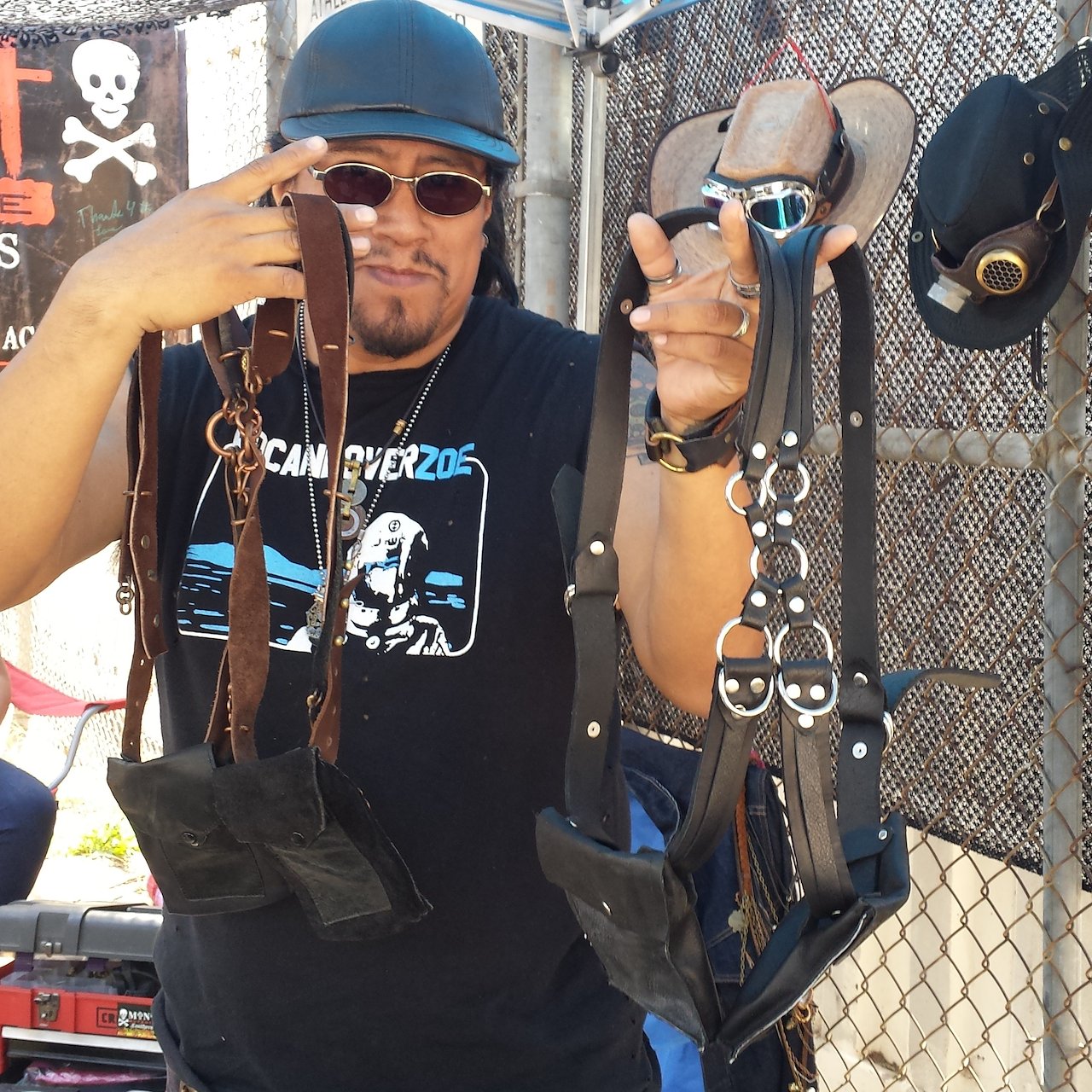 Juan MTNT's Leather works (https://m.facebook.com/mtnt.juan)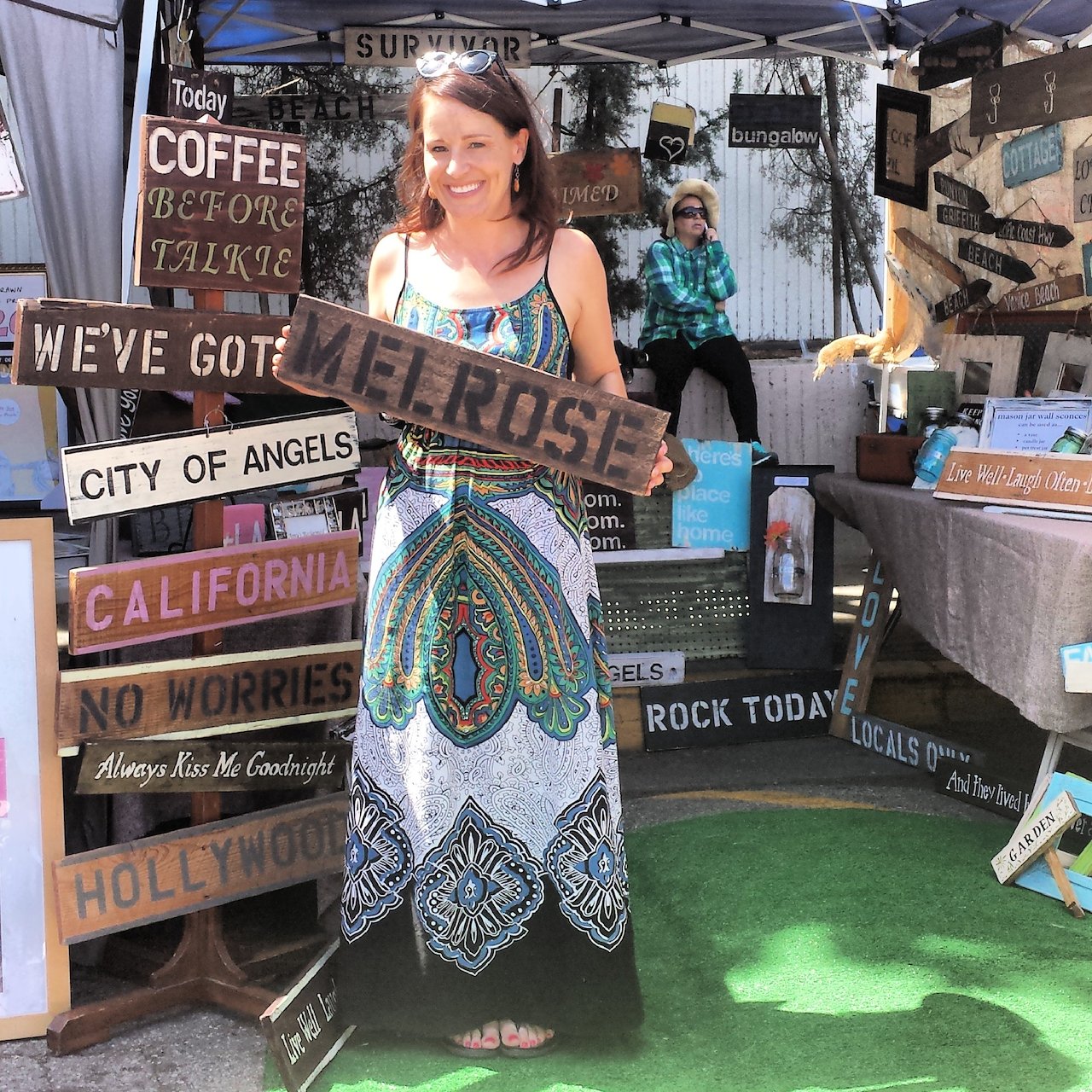 Amy of @HollywoodandTwine (http://www.hollywoodandtwine.com) is another Etsy seller with an inspiring booth.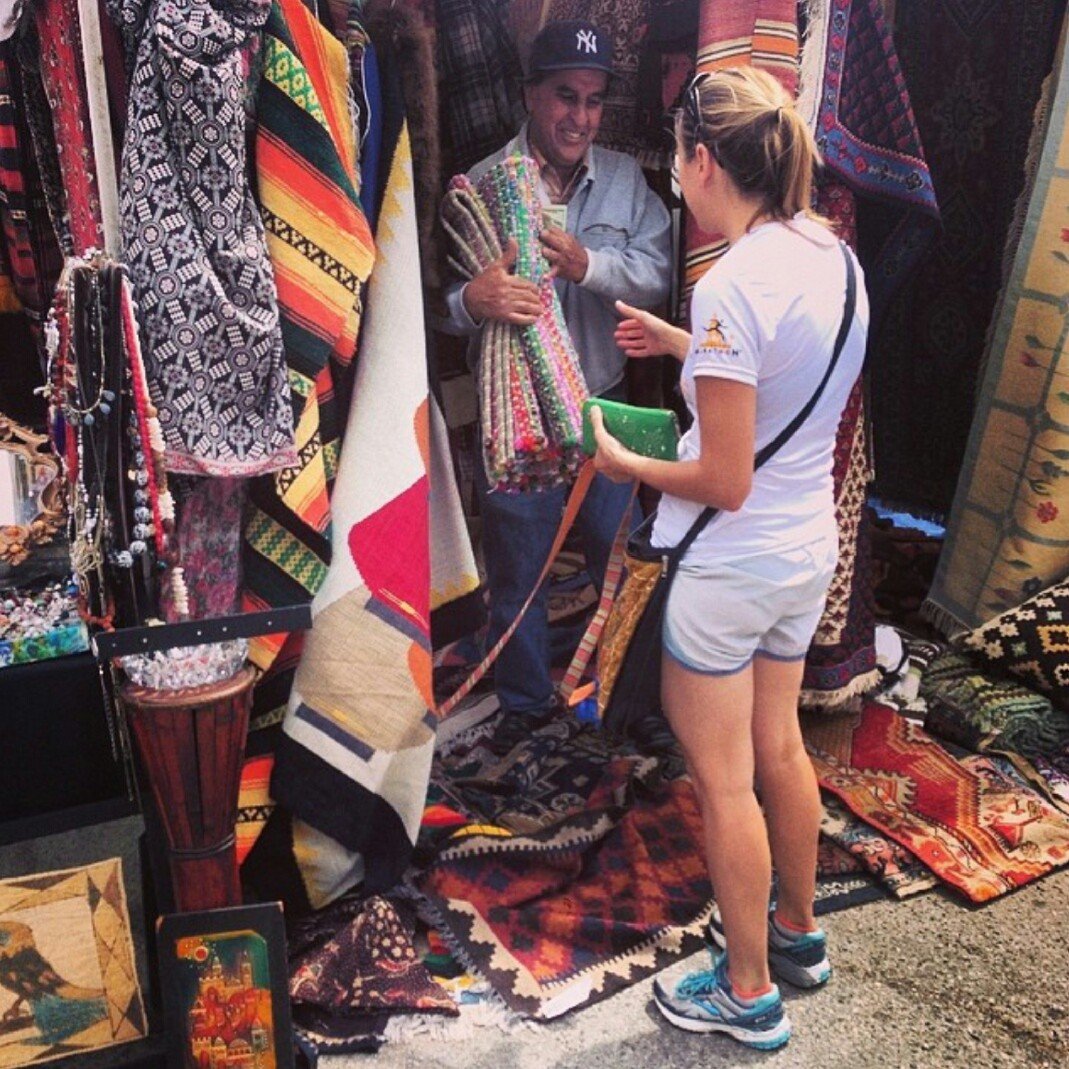 Rug and Antique Vendor, Atiq Warasta, has been with MTP for over a decade!
Artist Rachel Brown (http://www.rachelbrownart.com) has watercolor paintings that leave you speechless!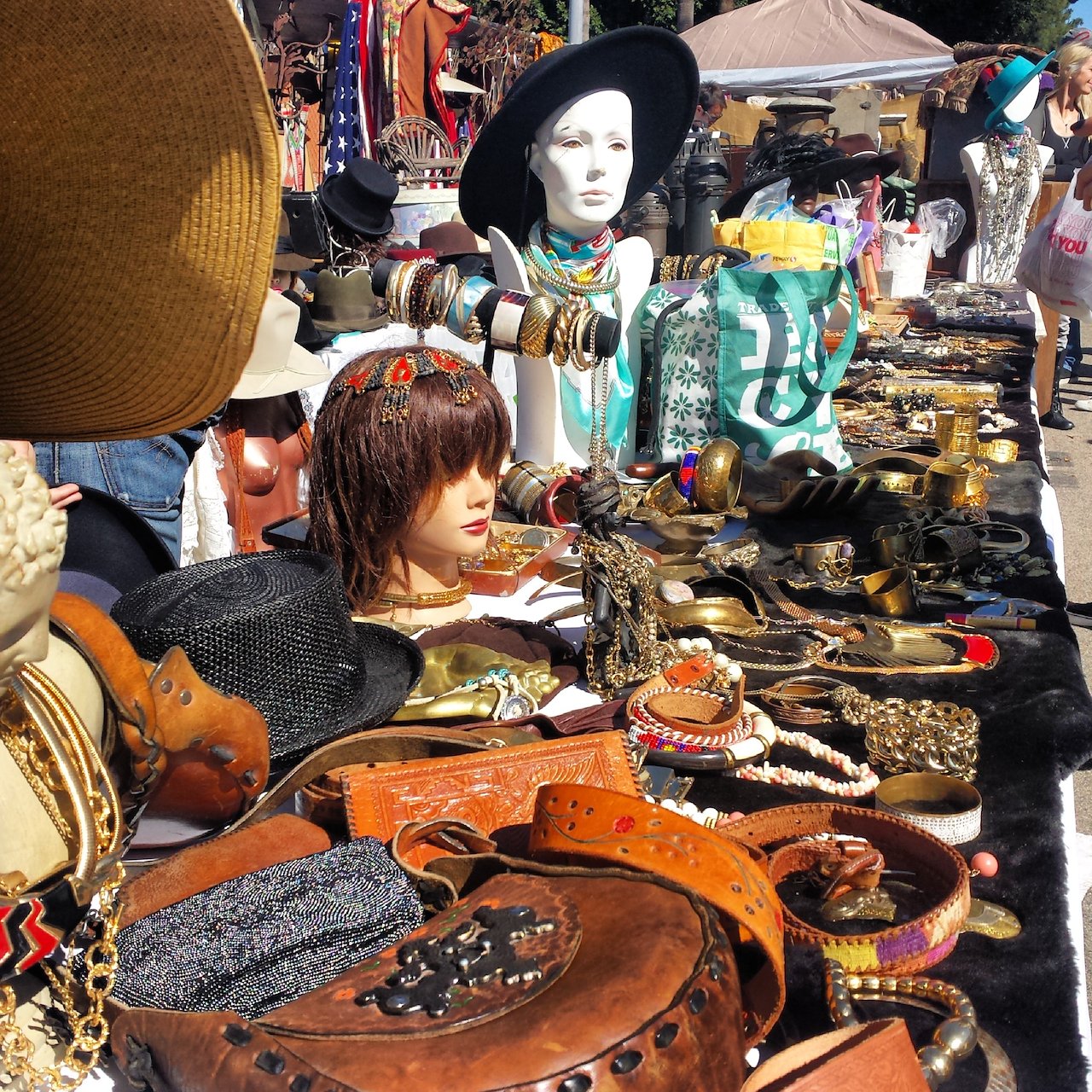 Sherri Kagan's Vintage Jewelry and Hat Extravaganza (https://instagram.com/sherrikagan/)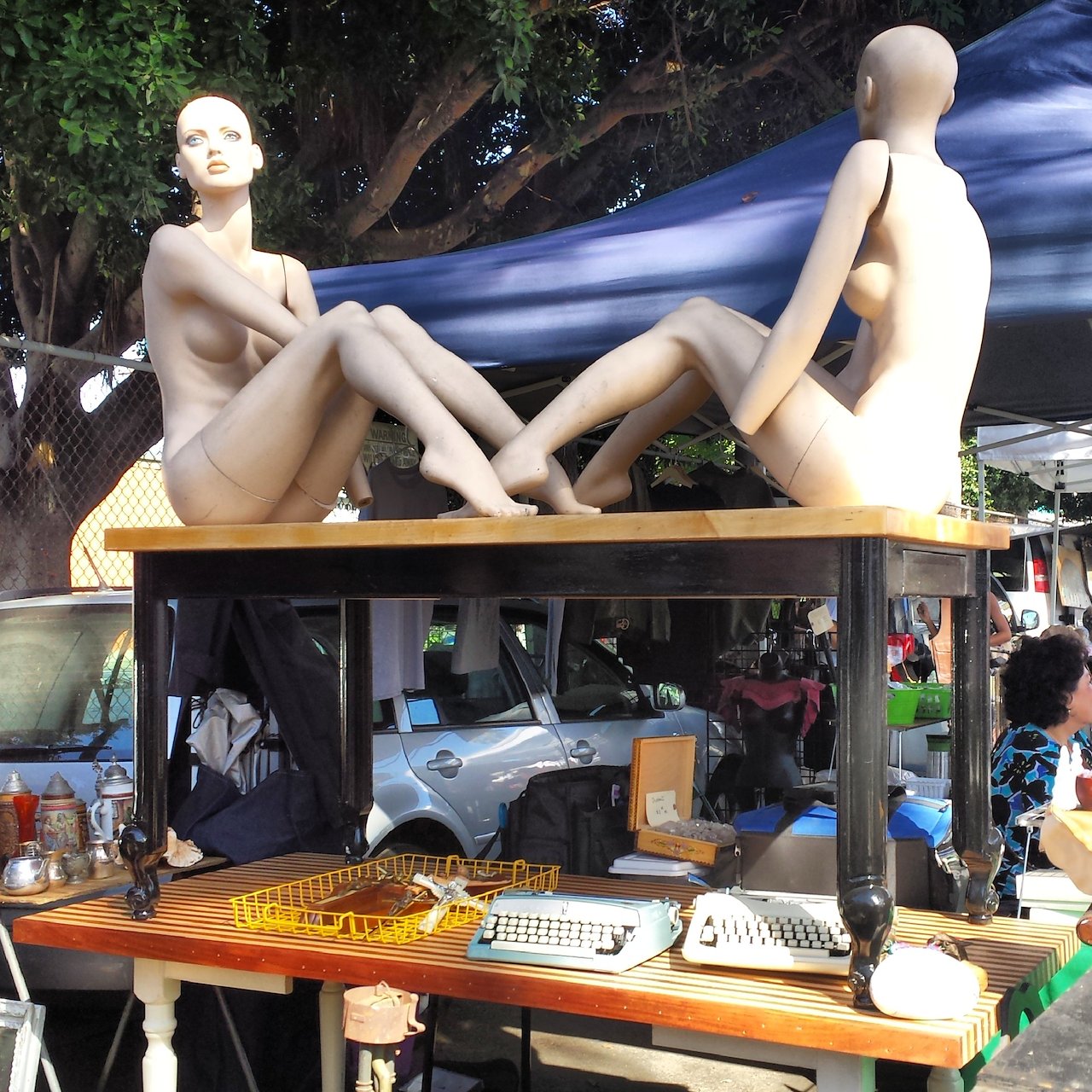 Carlos and Carmen's Collection of LA's Most Interesting Finds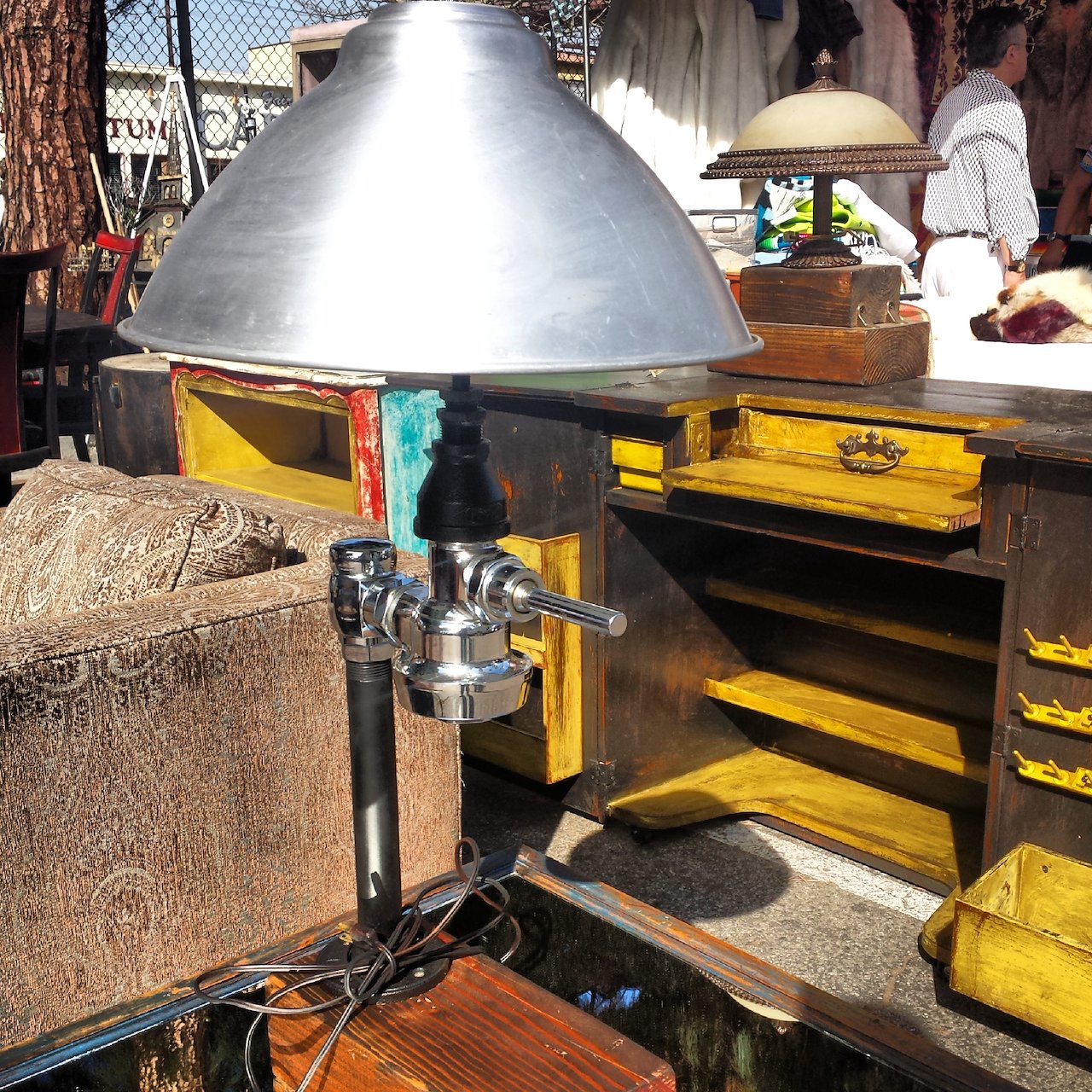 We seek out inventive vendors who create goods out of repurposed materials.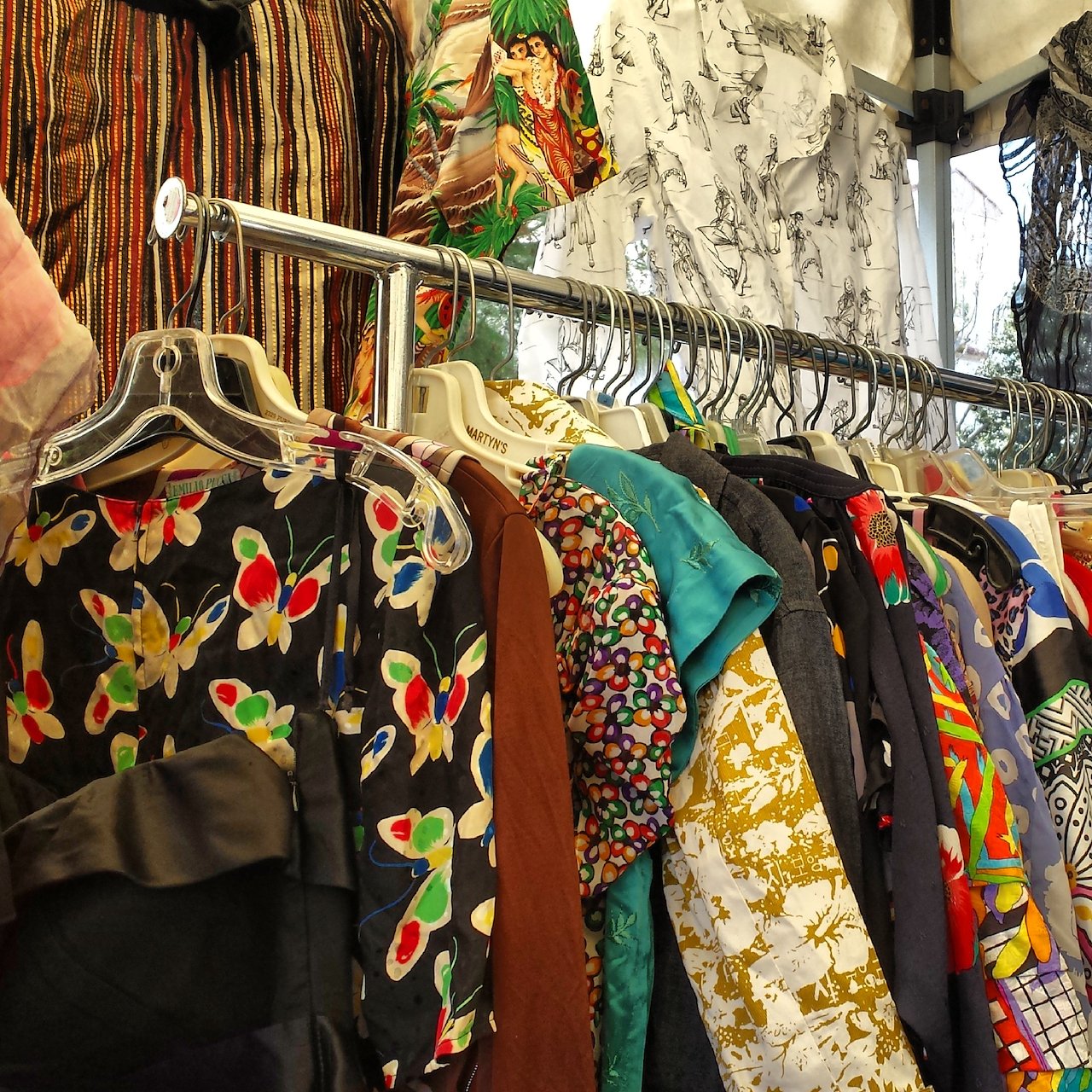 We select vendors with high quality and funky vintage fashion goods.
Artist @MattLWilcox captured a friend's dog so well. (http://www.mattlwilcox.com)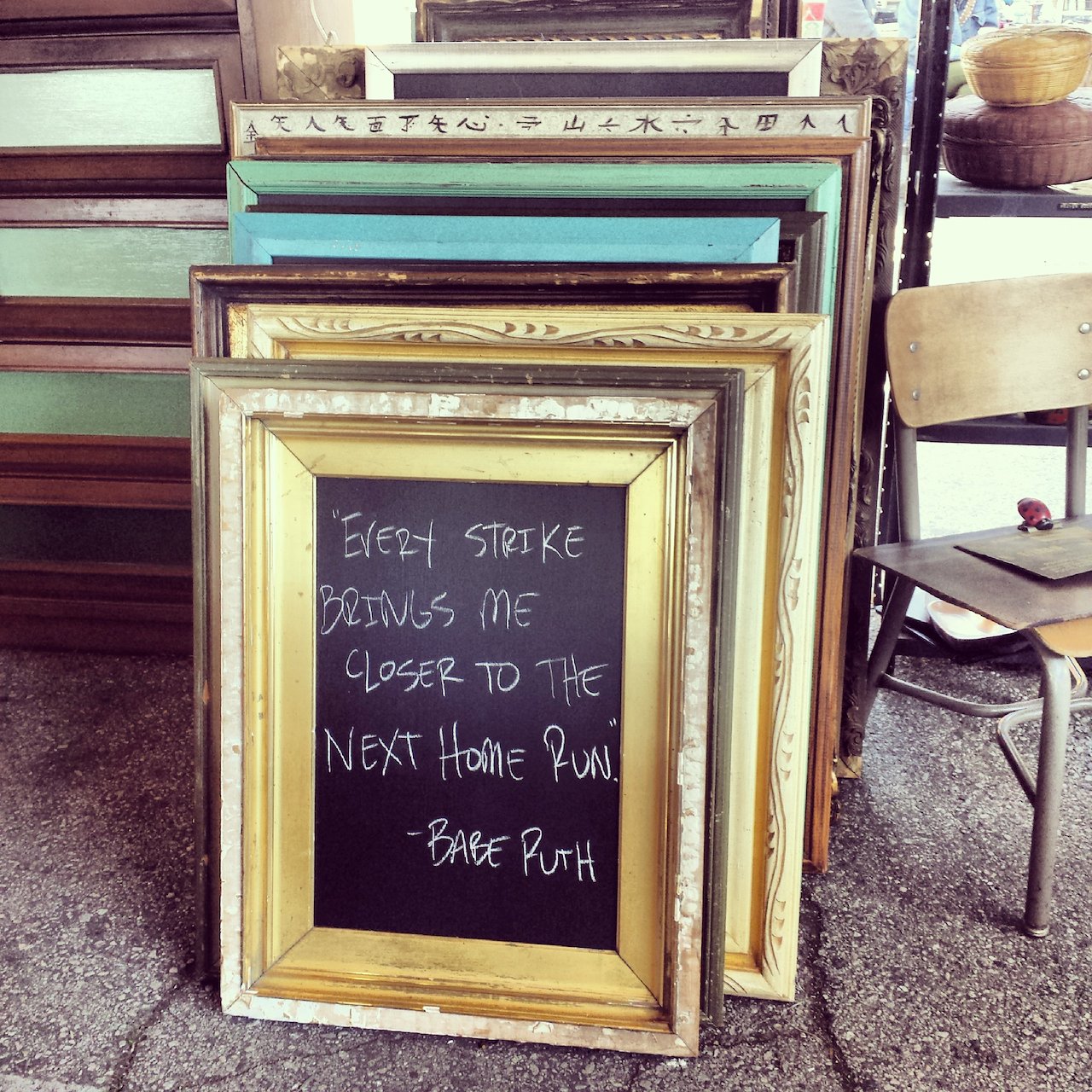 From @Disregarden
The photo man's booth in action.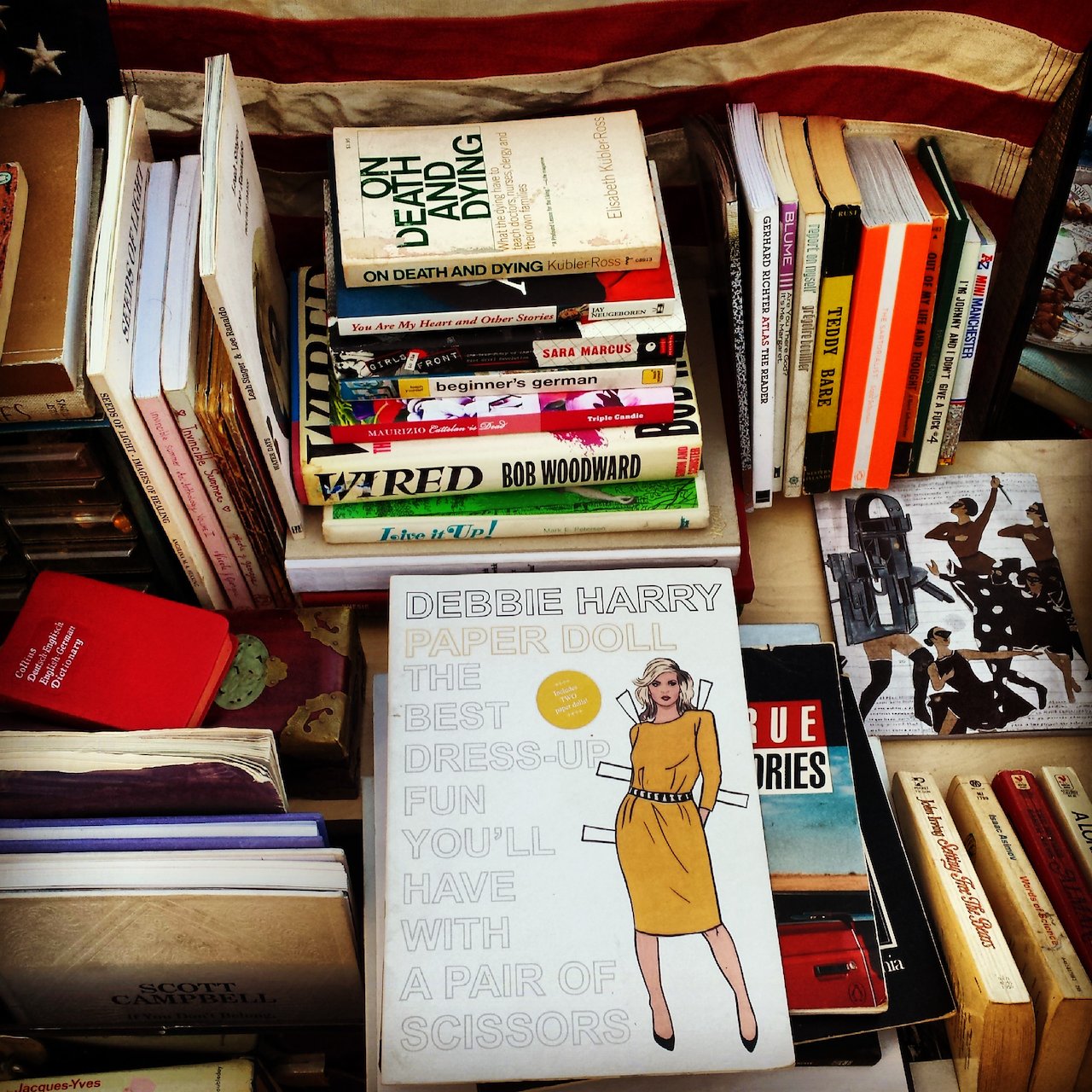 Le Boustique – A Traveling Restored Bus Boutique
Locally Made Soaps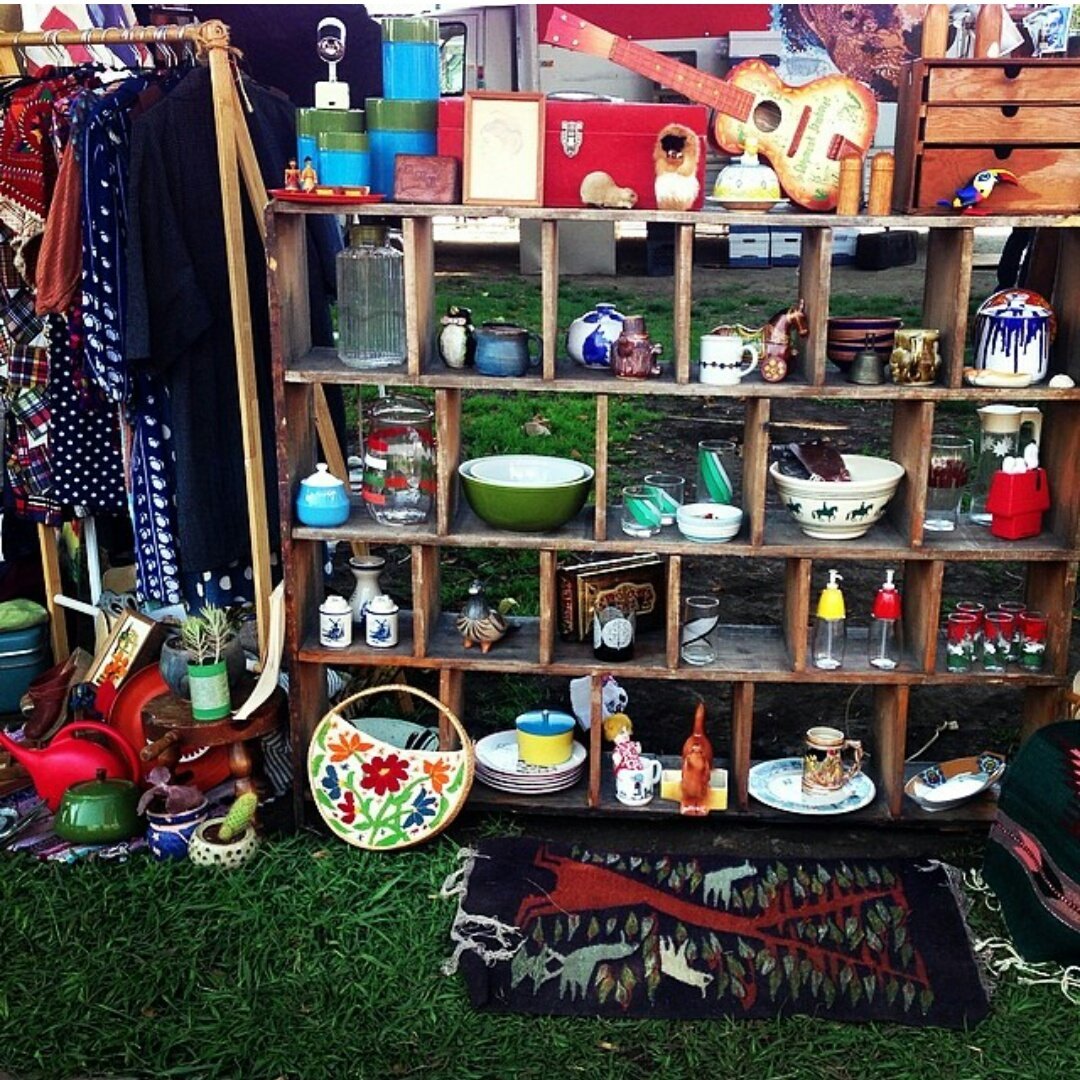 Jenny of @PleaseAndThankYouStore always impresses me with her colorful vintage displays.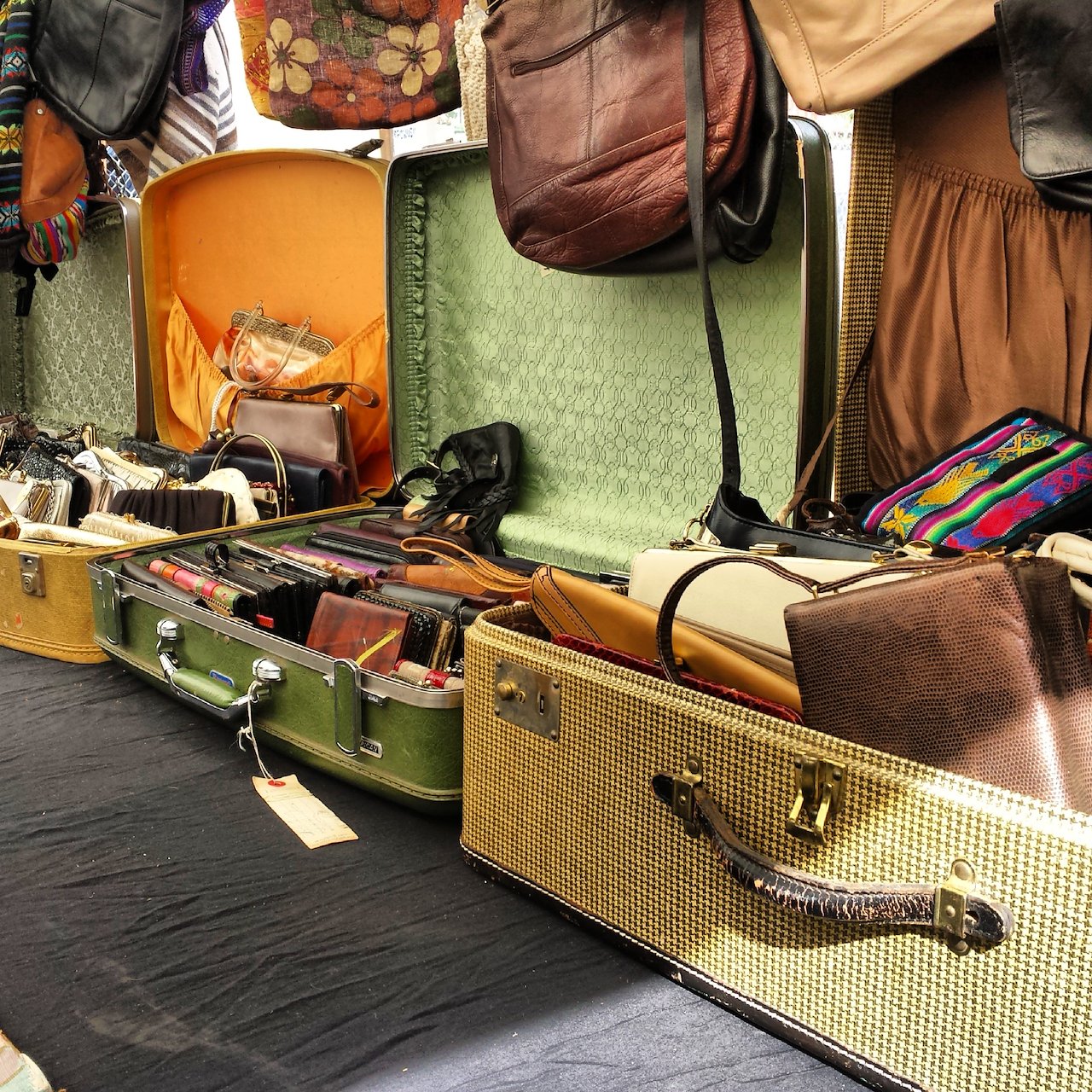 Raquel displays small purses and wallets inside of vintage suitcases.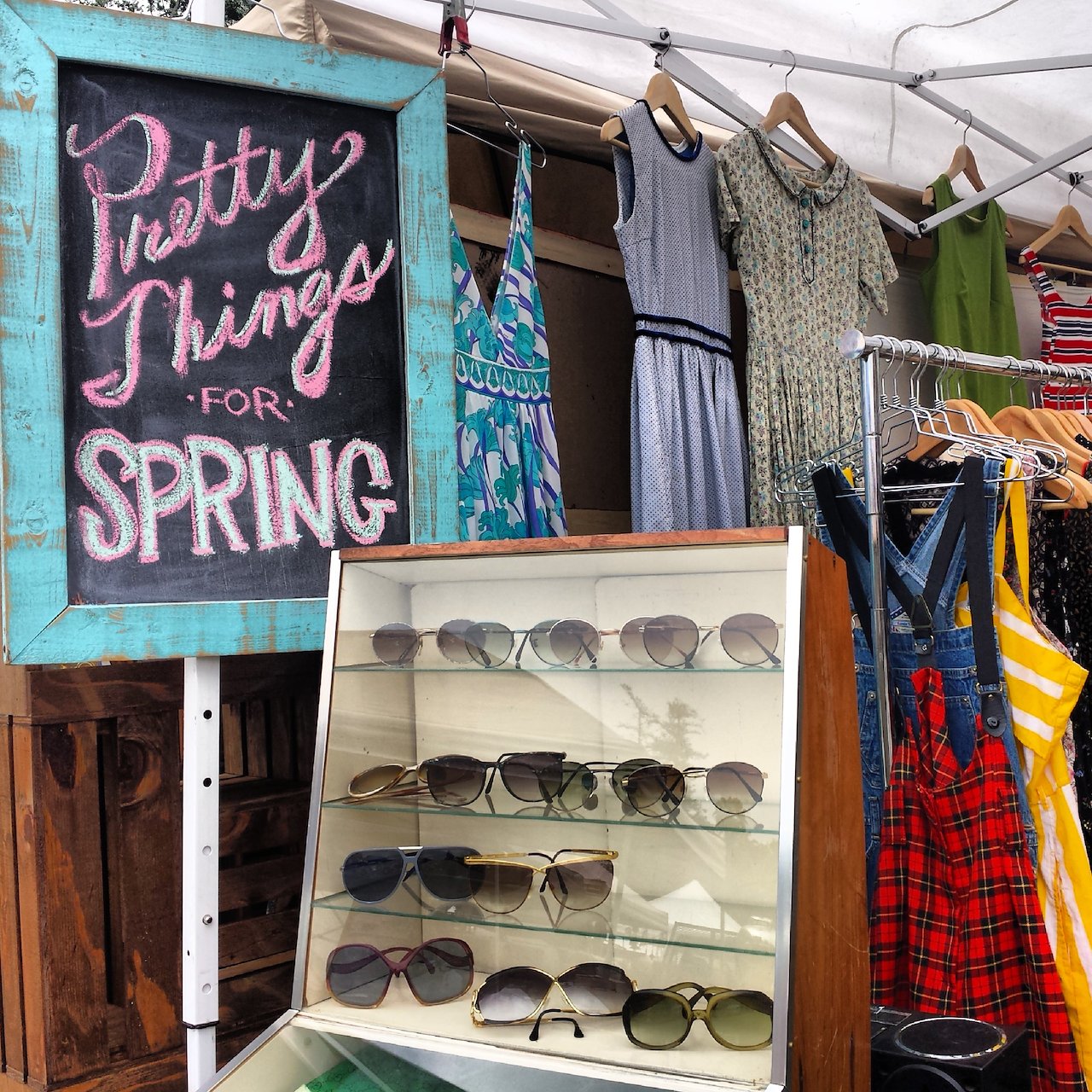 Dan of @PossessionVintage is the king of killer vintage fashion. His store in Highland Park is an homage to fashion history.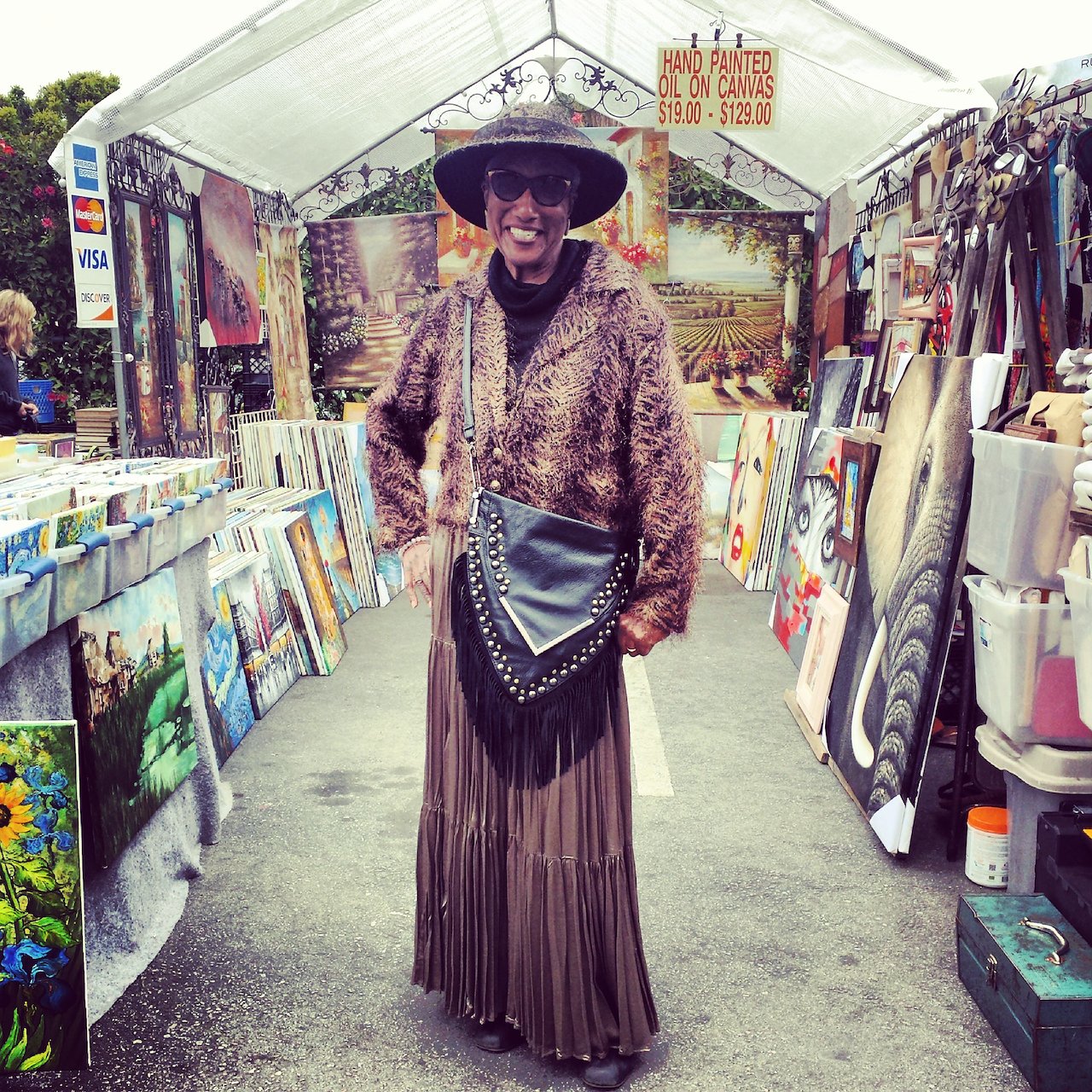 Carol the Art Lady in the Winter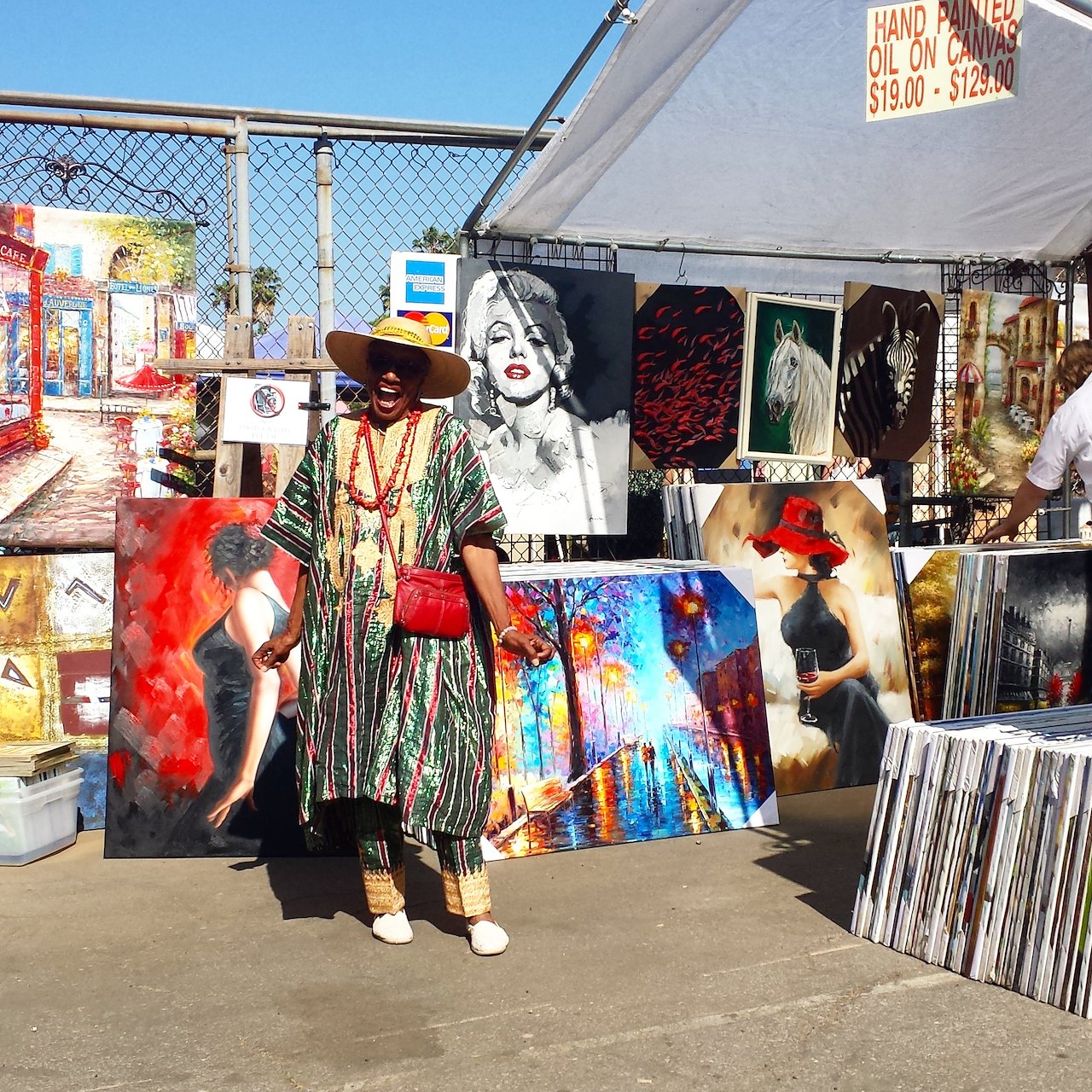 Carol the Art Lady in the Summer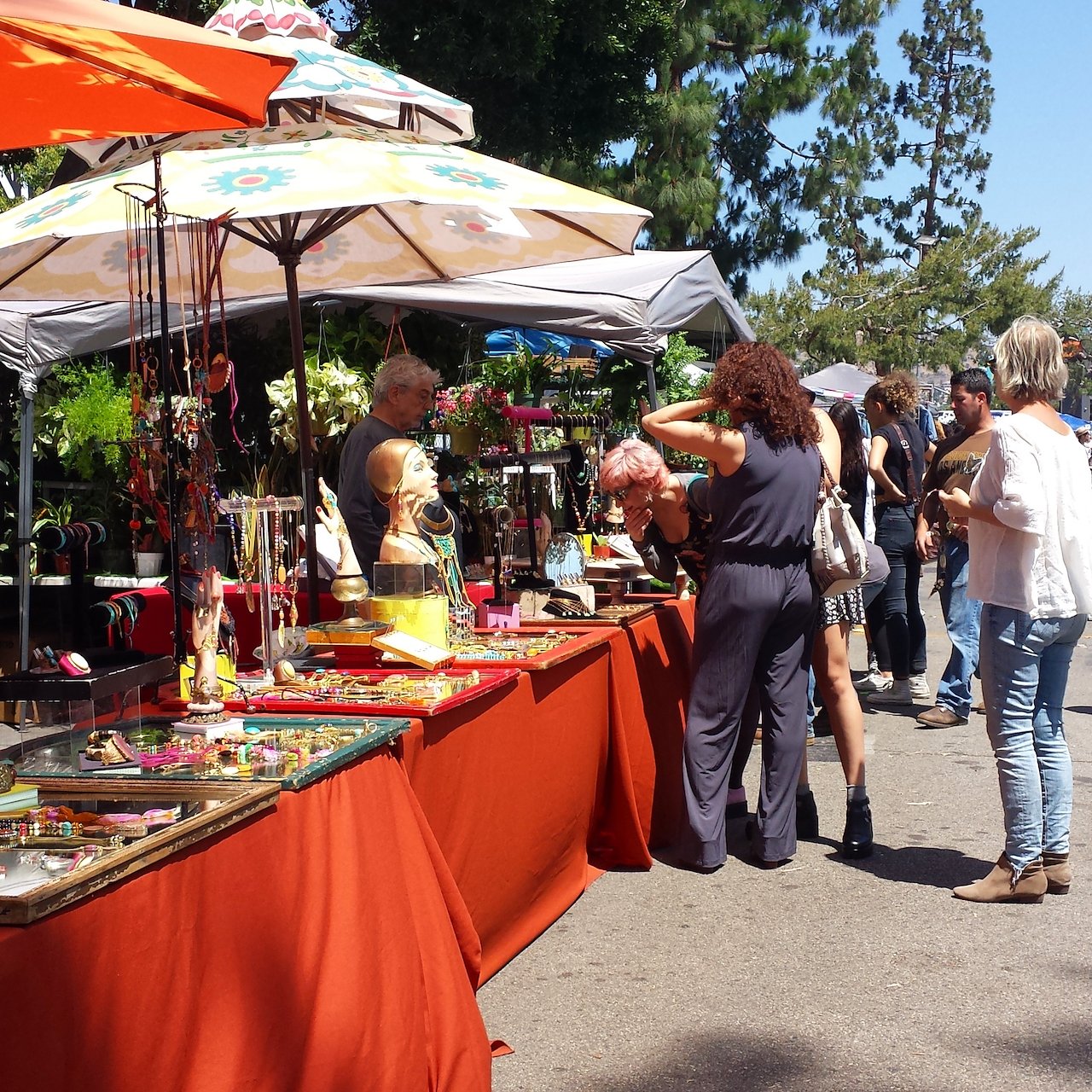 Local Jewelry Designer, Saundra of @PinkPaisleysJewelry, sells some of her designs to fancy stores!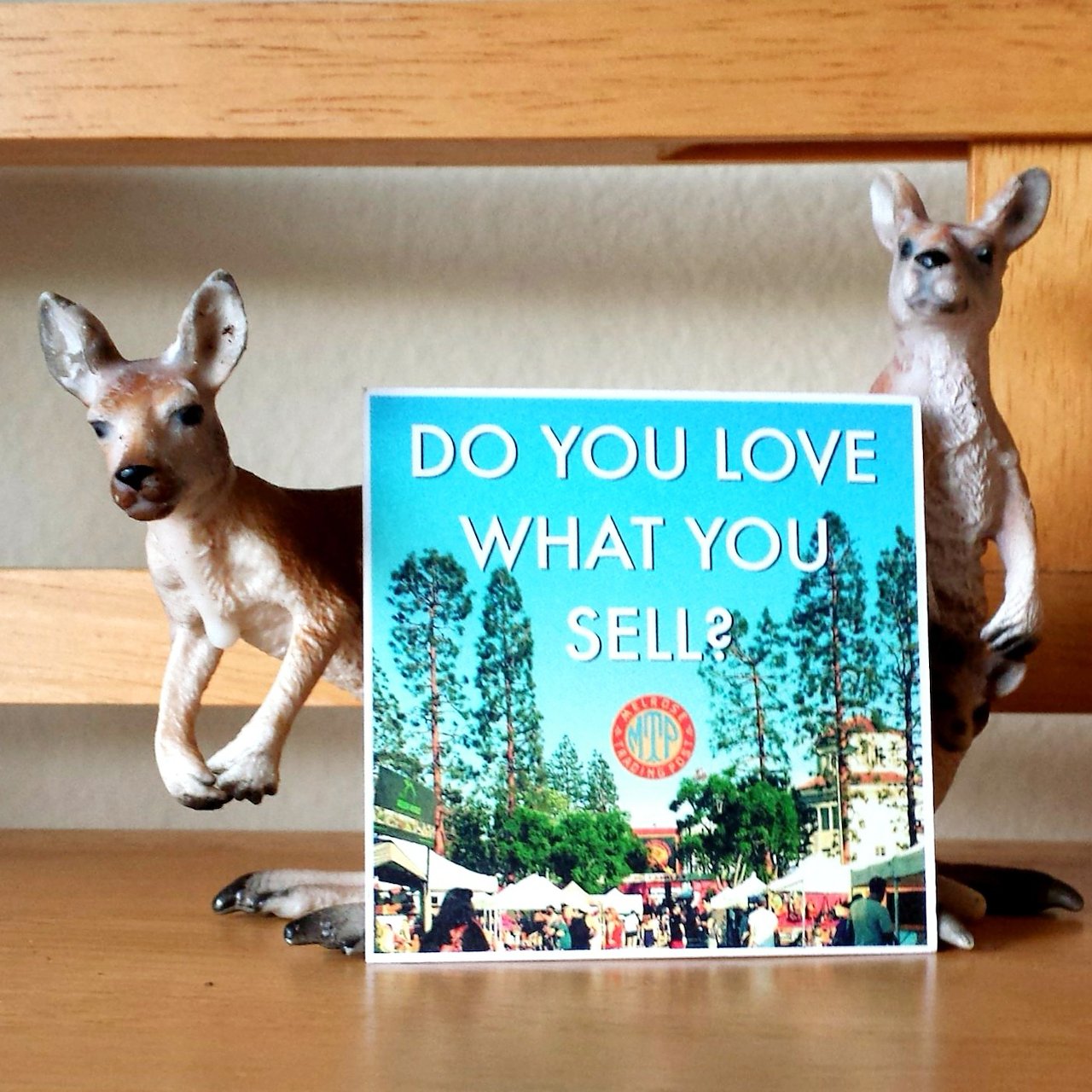 With the help of a great team, I am able to put together interesting marketing and management tools, and create the systems that we use to run the market.